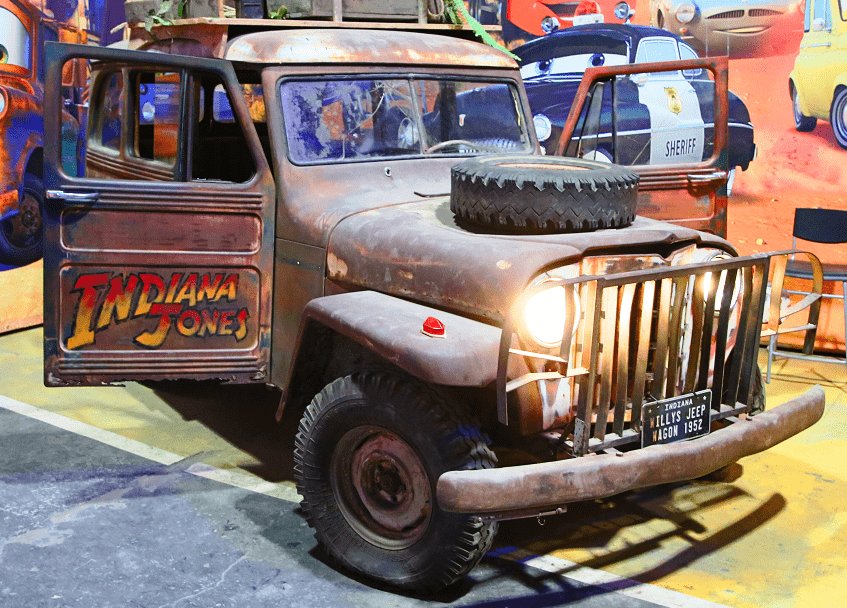 Willys Jeep Wagon from the Indiana Jones movie
The Willys Jeep Station Wagon, Jeep Utility Wagon and Jeep Panel Delivery are automobiles produced by Willys and Kaiser Jeep in the United States from 1946 to 1964, with production in Argentina and Brazil continuing until 1970 and 1977 respectively.
They were the first mass-market all-steel station wagons designed and built as a passenger vehicle. With over 300,000 wagons and its variants built in the U.S., it was one of Willys' most successful post-World War II models.
For some time after the 1949 introduction of a four-wheel drive option, the 2WD was sold as "Station Wagon", while the 4WD was marketed as "Utility Wagon".
The 4WD Willys Jeep Wagon is often considered the first production sport utility vehicle. The Jeep Wagon was assembled in several international markets under various forms of joint ventures, licenses, or knock-down kits.