Voskhod-61: Soviet hydrofoil jet
Voskhod (Russian: Восход, literally "Sunrise"), also known as "Proyekt 352", "Design 352" and Eurofoil, is a type of passenger hydrofoil boat built in the Soviet Union. It is intended for use in rivers and lakes, but good seaworthiness allows them to operate in coastal sea areas as well.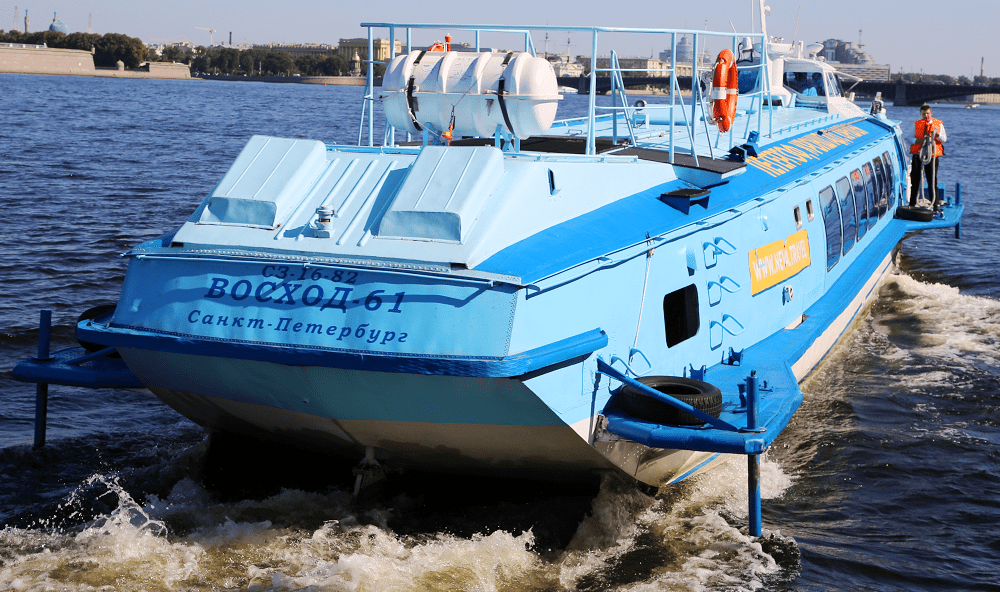 Besides the Soviet Union, Voskhods were exported to 18 other countries, including Canada, Greece, Vietnam, China, Yugoslavia, Netherlands, Austria, Hungary, Romania, Bulgaria, Thailand, Turkey…
Production: More Shipyard (Feodosiya, USSR)
Year of production: 1988
Capacity: 71 persons
Power: 735 HP
Max speed: 70 km/h
Range: 500 km
PO More Shipyard (Russian: Судостроительный Завод «Море», originally Yuzhnaya Toka, Southern Stream) is a shipyard located in Feodosia, Crimea, Russia.
Its most prominent productions are the Zubr-class LCAC ship, military corvettes patrol boats and hydrofoil, and civilian Raketa, Meteorit, Kometa, Zarya and Voskhod fast hydrofoil boats.
As of 2016 the shipyard is building a Karakurt-class corvette for Russia's Black Sea Fleet, with funds from the Russian National Commercial Bank.