Volkswagen Transporter T2 "California dream". Red version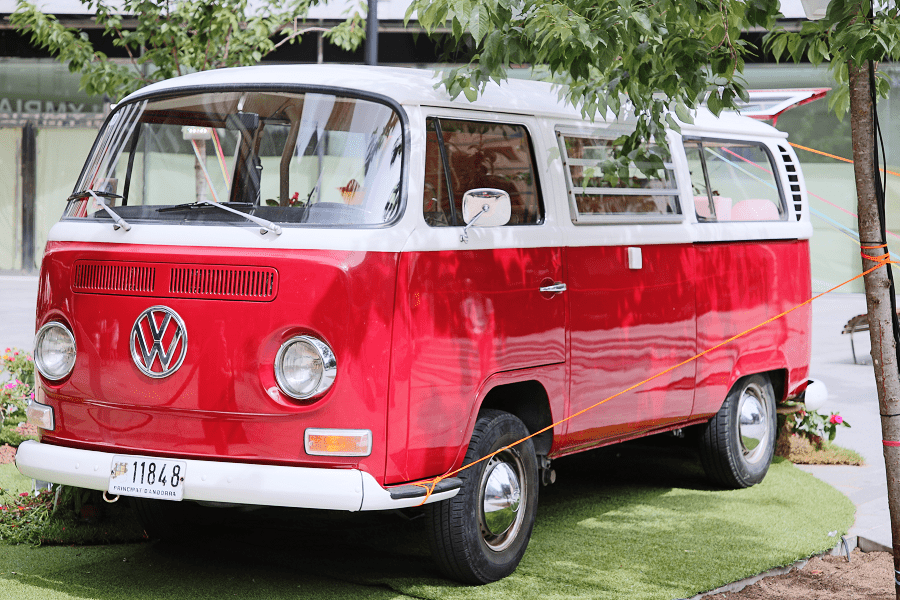 The Volkswagen T2 was marketed from 1967 through 1979 model years, with a Volkswagen Type 4 engine optionally available from 1972 on.
In 1967, the second generation of the Volkswagen Type 2 (T2) was introduced. It was built in Germany until 1979. In Mexico, the Volkswagen Kombi and Panel were produced from 1970 to 1994. Models before 1971 are often called the T2a, while models after 1972 are called the T2b.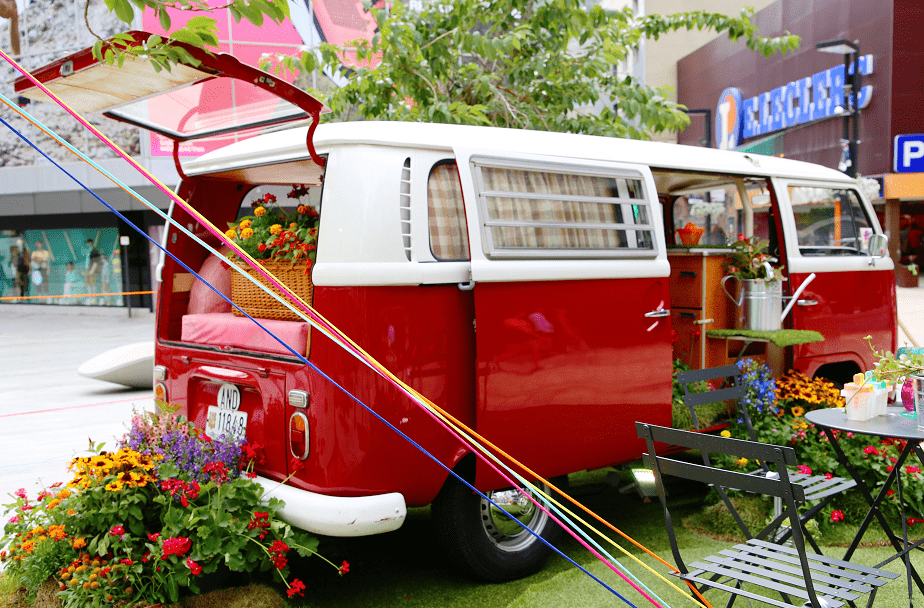 This second-generation Type 2 lost its distinctive split front windshield, and was slightly larger and considerably heavier than its predecessor. At 1.6 L and 35 kW (48 PS; 47 bhp) DIN, the engine was also slightly larger. The new model also did away with the swing axle rear suspension and transfer boxes previously used to raise ride height.
Instead, half-shaft axles fitted with constant velocity joints raised ride height without the wild changes in camber of the Beetle-based swing axle suspension. The updated Bus transaxle is usually sought after by off-road racers using air-cooled Volkswagen components.
The T2b was introduced by way of gradual change over three years. The first models featured rounded bumpers incorporating a step for use when the door was open (replaced by indented bumpers without steps on later models), front doors that opened to 90° from the body, no lip on the front guards, unique engine hatches, and crescent air intakes in the D-pillars (later models after the Type 4 engine option was offered, have squared off intakes). The 1971 Type 2 featured a new, 1.6 L engine with dual intake ports on each cylinder head and was DIN-rated at 37 kW (50 PS; 50 bhp).
An important change came with the introduction of front disc brakes and new roadwheels with brake ventilation holes and flatter hubcaps. Up until 1972, front indicators are set low on the nose rather than high on either side of the fresh air grille. The air inlets were also enlarged to accommodate the increased cooling air needs of the larger engines.