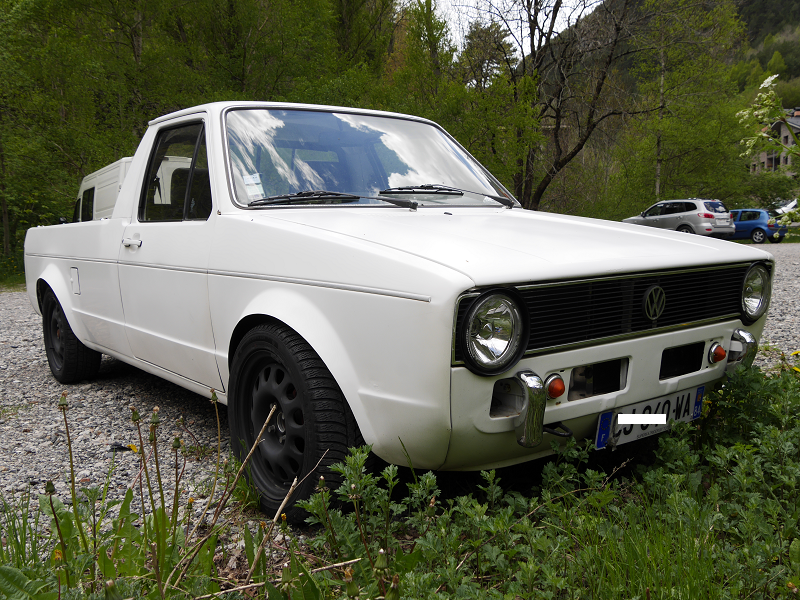 VOLKSWAGEN Caddy
The Volkswagen Caddy is a panel van and leisure activity vehicle (M-segment) produced by the German automaker Volkswagen Group since 1980. It is sold in Europe and in other markets around the world. The Volkswagen Caddy was first introduced in North America in 1980 and in Europe in 1982. The first and second generations also had pick-up (coupe utility) variants.
The following vehicles are related to the Volkswagen Caddy and are also manufactured by the Volkswagen Group.
First generation (Typ 14; 1979)
Rabbit Pickup
The Caddy came to fruition when Volkswagen of America was experimenting with Golf derivatives, developing an estate and a pickup truck with a 1.83 m-long (6.0 ft) bed.
VW of America's engineering team was led by Duane Miller, who acknowledged the initial design was completed in partnership with Sheller Globe.
Volkswagen of America was interested in the pickup, and Volkswagen released the Volkswagen Rabbit Pickup in North America, produced at the Volkswagen Westmoreland Assembly Plant in Pennsylvania from 1978 to 1984.