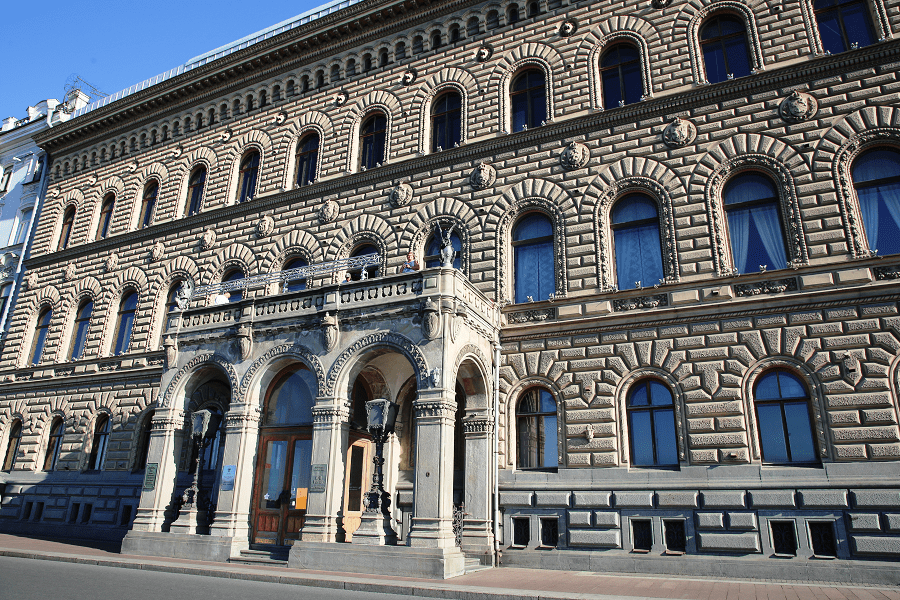 Vladimir Palace is the residence of Grand Duke Vladimir Alexandrovich, located in St. Petersburg, Neva river (Palace Embankment, 26).
Today it's the House of Scientists named after M. Gorky of the Russian Academy of Sciences is an association of employees of scientific institutions and higher education, the oldest creative club of scientific intelligentsia in the former USSR.
The palace was built according to the project of the architect A.I. Rezanov in 1867-1868, but for several years more, until 1874, the decoration of the premises went on. The facade of the palace is decorated in the neo-Renaissance style, the interiors, according to the aesthetics of the period of historicism, are in different neo-styles: neo-baroque, neo-rococo, neo-gothic, Russian, "Moorish style".