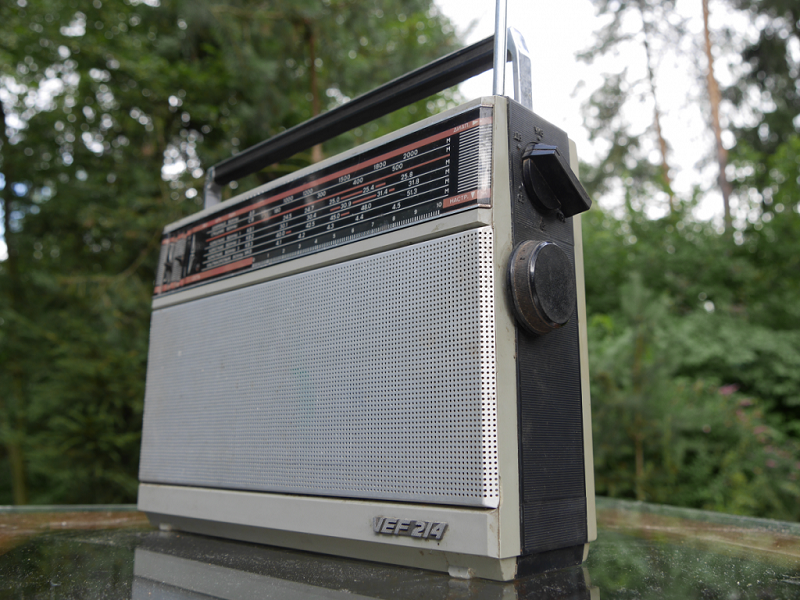 Vintage audio: VEF radio 214. Made in USSR
The VEF-214 portable radio receiver of the 2nd class has been produced by VEF Radiotehnika RRR since 1985. The radio receiver operates in the ranges of LW, SW, HF (three sub-bands) and VHF.
The receiver is powered from the network or from six A-373 elements. Sensitivity in the ranges: LW – 1.5 mV/m; SW – 0.7mV/m; HF – 300 μV; VHF – 50 uV. Selectivity in AM – 26 dB. Reproducible audio frequency range: AM – 150…4000 Hz; FM – 150…10000 Hz. Rated output power – 0.25 W. The dimensions of the radio receiver are 247x297x80 mm. Weight 2.3 kg. The price is 110 rubles.
VEF Radiotehnika RRR ("Radio engineering"; Latvian. Akciju sabiedrība "VEF Radiotehnika RRR" – stands for Rīgas Radio Rūpnīca – Riga Radio Plant) – Soviet and Latvian manufacturer of radio equipment and acoustic systems. The successor of enterprises, the first of which was founded in 1926. Located in Riga, Latvia.