VAZ-21033 Zhiguli (Lada 1300S). White version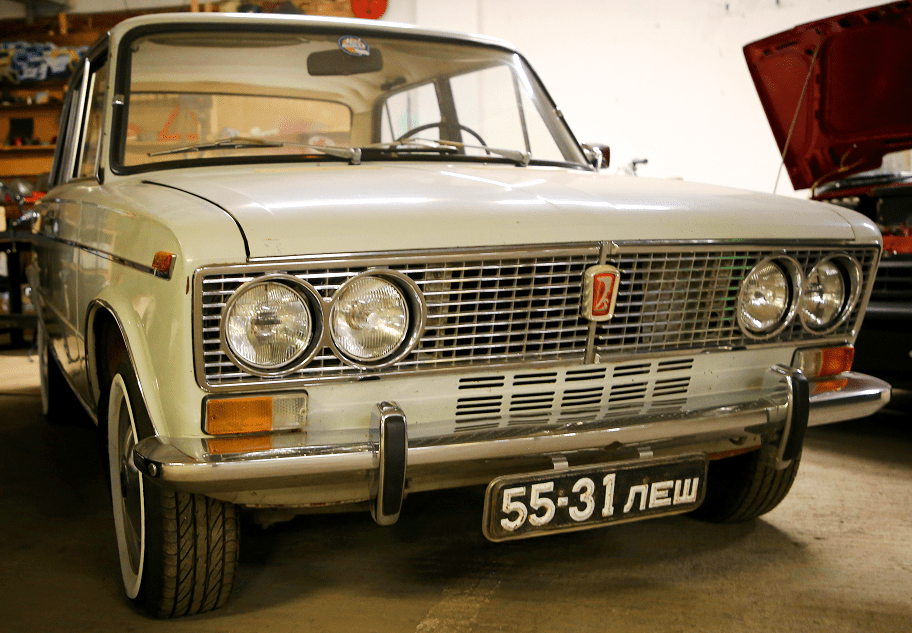 The VAZ-2103 Zhiguli is a deluxe compact sedan car (small class), produced by VAZ, introduced in 1972 and produced until 1984. Better known by its export name Lada 1500 outside of its native Soviet Union. The car was developed jointly by VAZ and FIAT at the same time as Fiat 124 Special, and the two models had the same basis and influenced each other.
The 2103 externally differs from its predecessor, the VAZ-2101 firstly by its four, that is, double sets of headlights, different grille and direction pointers, moldings on the sides of the body and larger taillights.
The VAZ-21033 (1977-1983) is similar to VAZ-2103. It's engine was 1,294 cc (79.0 cu in).