Van Hool A308
The Van Hool A308 is a small type of city bus from the Belgian manufacturer Van Hool. The buses have two doors, a completely low floor and the engine is halfway up the bus.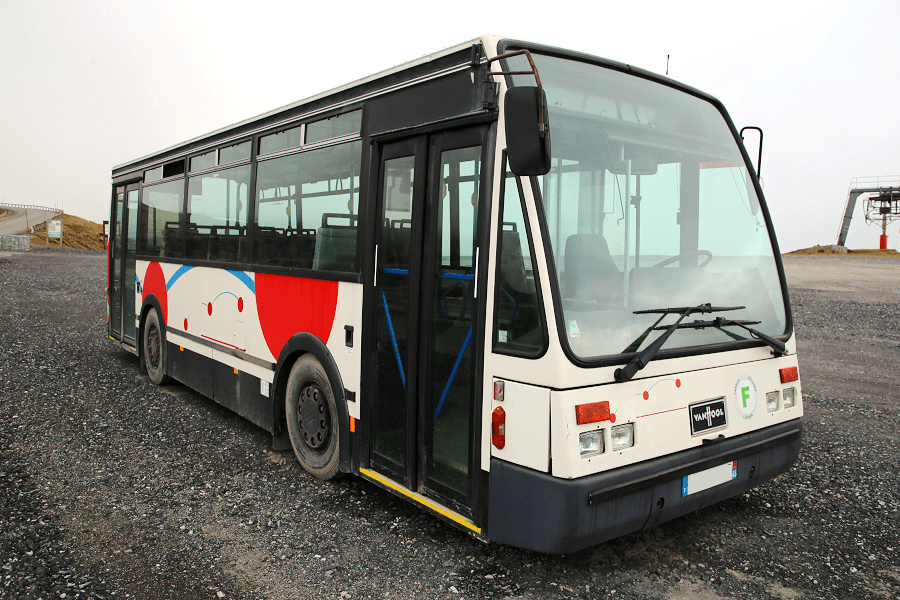 Nowadays the buses are delivered in a new design and the type designation is newA308. In addition, hybrid (A308 Hyb) buses and electric buses (A308 E) are also available for this type of bus.
The A308 is 9.5 meters long and 2.35 meters wide, a size smaller than a normal city bus and therefore better suited for lines through narrow streets. The hybrid version is half a meter shorter than the diesel version. This makes the A308 Hyb the smallest bus type that Van Hool has in its current range.
Van Hool is also building the A309, a variant that is half a meter longer. In October 2013, the electric version of the A308 was introduced at Busworld, developed specifically for the European market.
Assembly: Belgium
Years of production: 1996—2018
Length: 9495 mm
Width: 2350 mm
Height: 2985 mm
Capacity: 48 passengers (18 seats)
Engine: MAN D0836 LOH (Euro-4)
Power: 220 HP
Van Hool NV is a Belgian family-owned coachbuilder and manufacturer of buses, coaches, trolleybuses, and trailers.
Most of the buses and coaches are built entirely by Van Hool, with engines and axles sourced from Caterpillar, Cummins, DAF and MAN and gearboxes from ZF or Voith. Some production involves building bus and coach bodies on separate bus chassis from manufacturers such as Volvo and Scania.
Worldwide, Van Hool employs 4,500 people and manufactures more than 1,700 buses and coaches (bodyworks and complete vehicles combined) and 5,000 trailers each year. It sells an average of 600 coaches annually in the United States.