Valencia city days (Falles de Valencia) in Andorra la Vella, Friday 26th to Sunday, 28th April
The Fallers Association of the World is bringing to Andorra la Vella the energy and excitement of the famous Valencian Festival of the Falles (huge, complex floats of fantasy people and animals sculpted out of wood, covered in cardboard and then painted and filled with fireworks). All the events were open and free. Valencia – the port city of Spain's southeastern coast.
Loud street wake up call with a band and a procession travelling between Plaça Príncep Benlloch – Plaça Guillemó – Plaça del Poble. Parade of Moors and Christians statues. A traditional re-enactment of the victory of Christians over the ruling Islamic Moors of Spain in the 13th Century.
Demonstration of Valencian folk dancing in the marquee in Parc Central car park followed by the Castellers d'Andorra building human castles.
photo: Irina Rybalchenko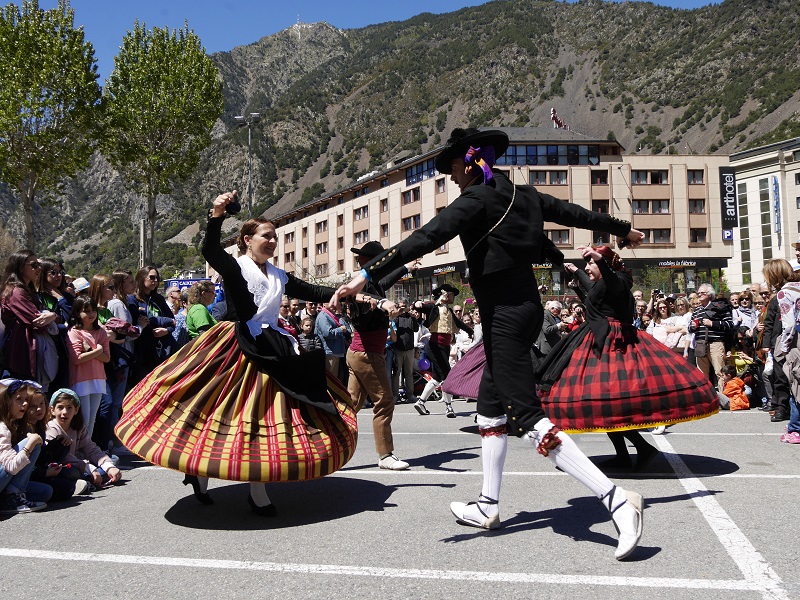 Mascletà in the bus station car park – this is a highly organised series of firecrackers exploding in rhythmic sequence gradually getting louder and louder.
Paella for everybody in Parc Central car park