Ural-4320 NEXT. Fire truck
For the first time, the Ural-4320 NEXT model range was presented at the 16th international specialized exhibition "Construction Equipment and Technologies – 2015" in Moscow.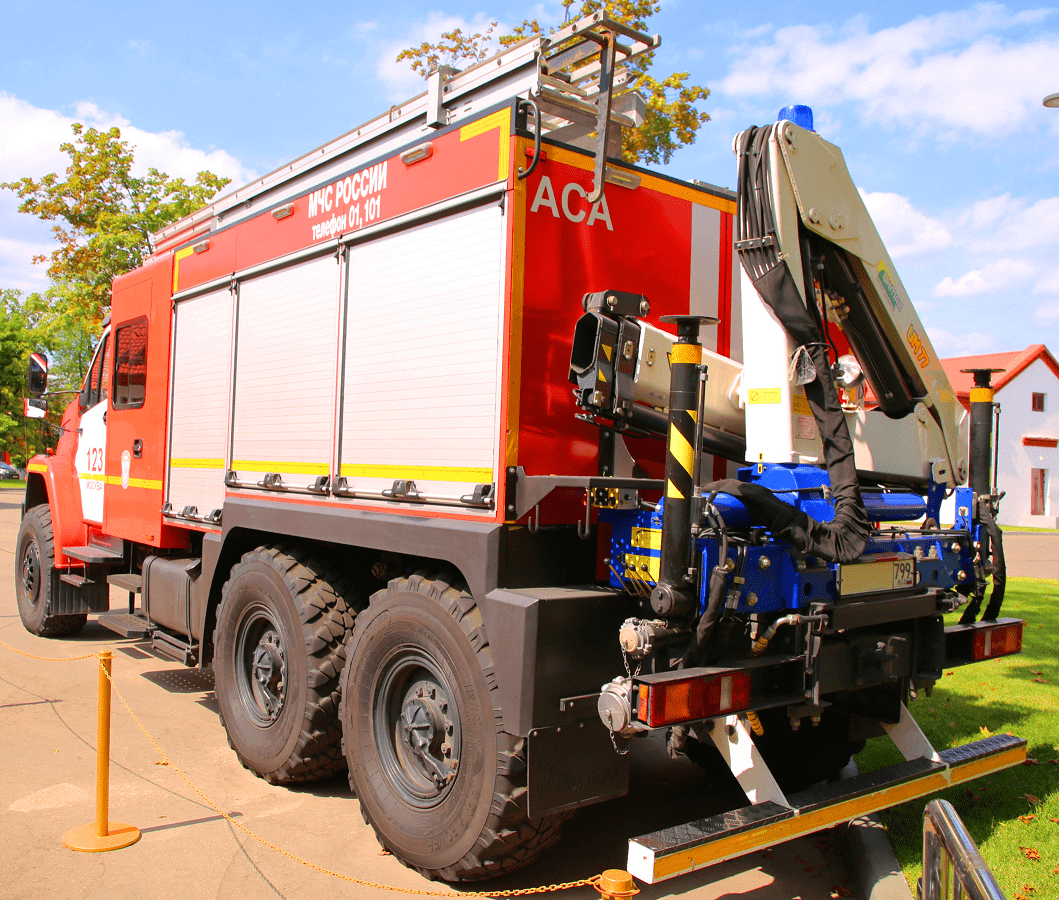 Made in Miass (Russia)
Years of production: 2015—
Engine: YAMZ-536 (6 cylinders; 6645 cm³)
Power: 295 HP
Max speed: 100 km/h
Weight: 22,500 kg
Water reservoir: 2000 l
The Urals Automotive Plant, an Open Stock Company is a major Russian manufacturer of off-road trucks under the Ural brand. Located in the city of Miass, Chelyabinsk Oblast in the Ural Mountains. The plant was established in 1941; when the ZiS truck plant was evacuated from Moscow during World War II.