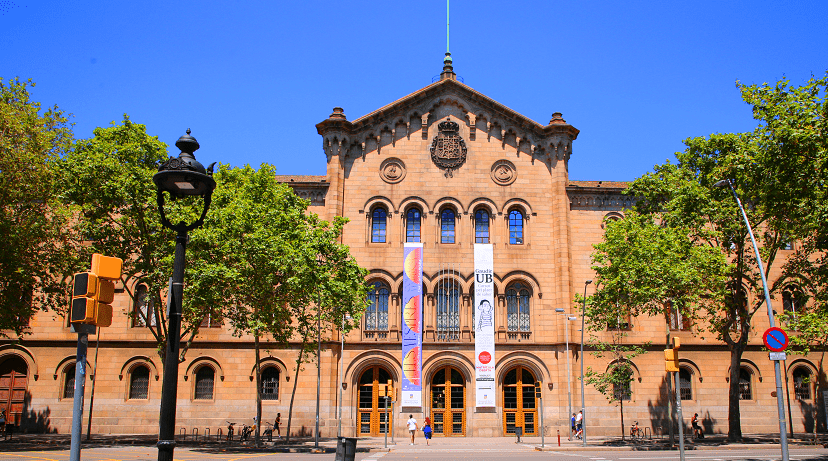 The University of Barcelona (Catalan: Universitat de Barcelona; Spanish: Universidad de Barcelona) is a public university located in the city of Barcelona, Catalonia, in Spain.
With 63,000 students, it is one of the biggest universities in Spain. It is one of the oldest universities in both Catalonia and Spain, established in 1450.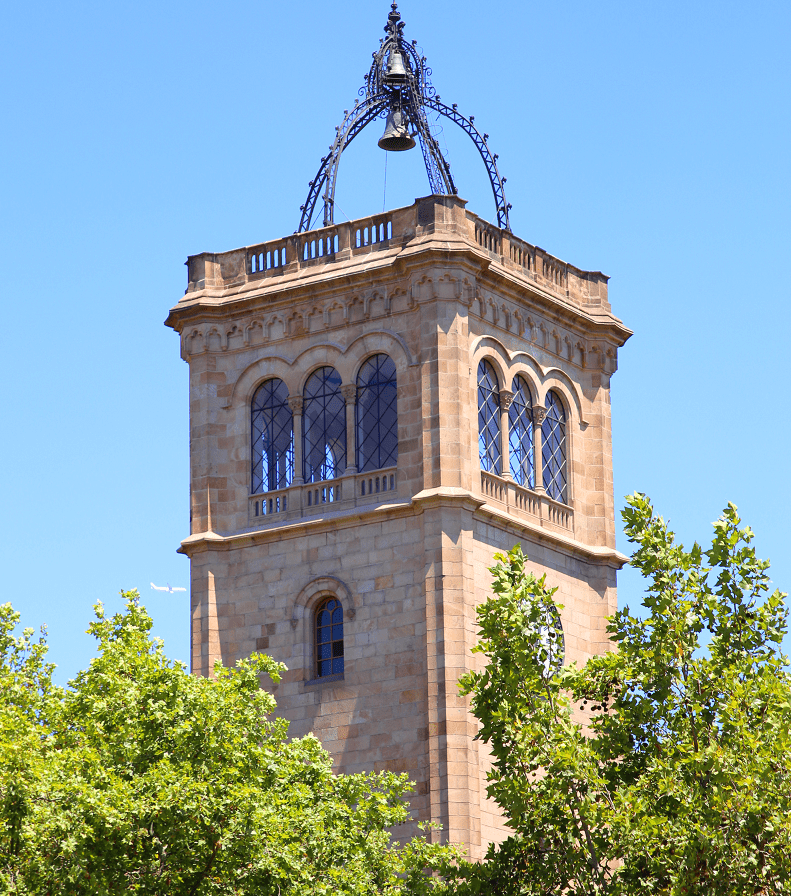 It is considered one of the best universities in Spain. Overall, the UB has been ranked 1st in Spain in most of the 2022-2023 rankings and is located around the 50th place in Europe.
It has 106 departments and more than 5,000 full-time researchers, technicians and research assistants, most of whom work in the 243 research groups as recognized and supported by the Government of Catalonia.
In 2010, the UB was awarded 175 national research grants and 17 European grants and participated in over 500 joint research projects with the business sector, generating an overall research income of 70 million euros. The work of these groups is overseen by the UB's research centres and institutes which collaborate with leading research institutions and networks in Spain and abroad.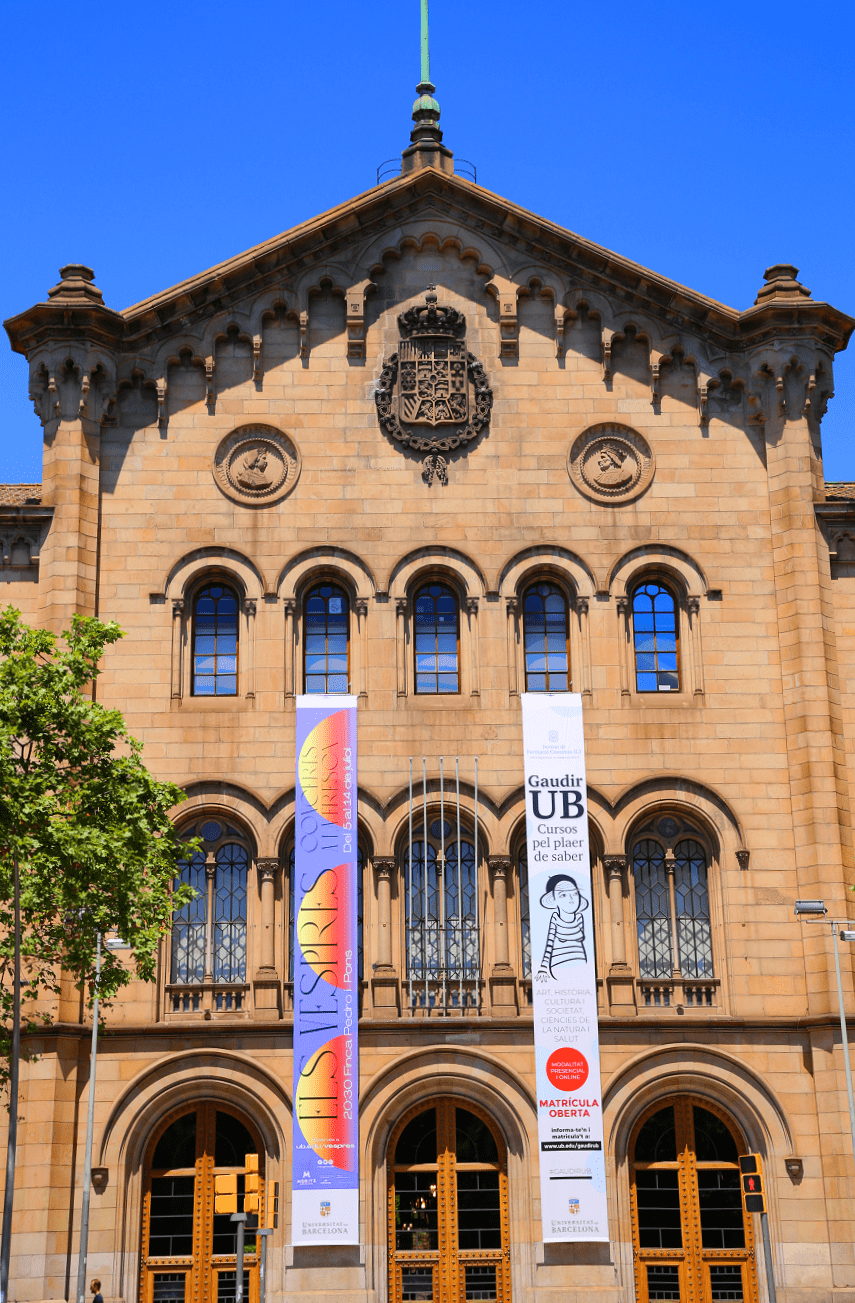 The UB is also home to three large research foundations: the Barcelona Science Park Foundation (PCB), which includes the Institute of Biomedical Research of Barcelona (IRBB); the August Pi i Sunyer Biomedical Research Institute (IDIBAPS); and the Bellvitge Institute for Biomedical Research (IDIBELL). The UB is also a degree-awarding body of the Institut Barcelona d'Estudis Internacionals (IBEI).
Library
The library holds about 2,000,000 volumes, and is the second-biggest university library in Spain.
Address: Gran Via de les Corts Catalanes, 585, 08007 Barcelona, Spain.