Tupolev Tu-144 (NATO classification: Charger). See here its drawing by Joan Mañé
The Tu-144 was the world's first commercial supersonic transport aircraft with its prototype's maiden flight from Zhukovsky Airport on 31 December 1968, two months before the British-French Concorde. The Tu-144 was a product of the Tupolev Design Bureau, an OKB headed by aeronautics pioneer Aleksey Tupolev, and 16 aircraft were manufactured by the Voronezh Aircraft Production Association.
The Tu-144 conducted 102 commercial flights, of which only 55 carried passengers. The Tu-144 first went supersonic on 5 June 1969, four months before Concorde, and on 26 May 1970 became the world's first commercial transport to exceed Mach 2.
The Soviet government published the concept of the Tu-144 in an article in the January 1962 issue of the magazine Technology of Air Transport. The air ministry started development of the Tu-144 on 26 July 1963, 10 days after the design was approved by the Council of Ministers.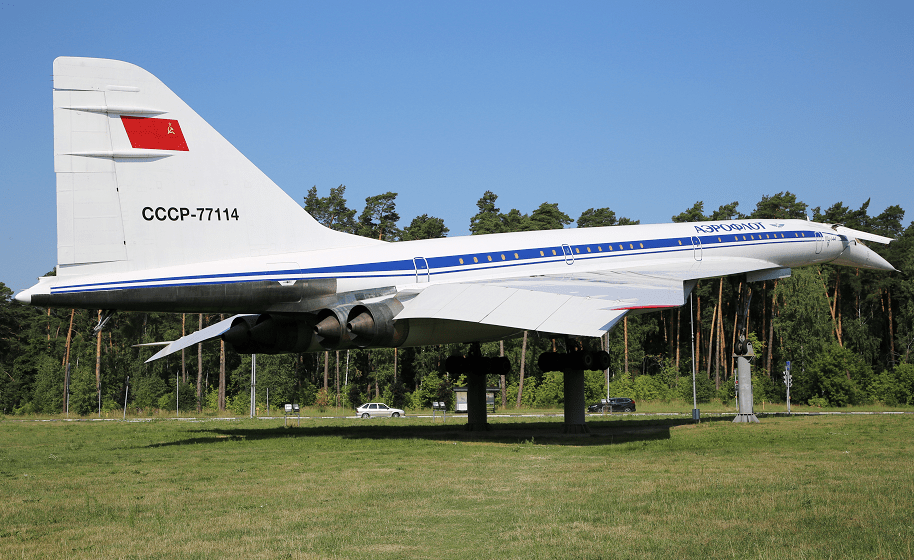 The plan called for five flying prototypes to be built in four years, with the first aircraft to be ready in 1966. The MiG-21PF was a testbed for the wing design of the Tu-144.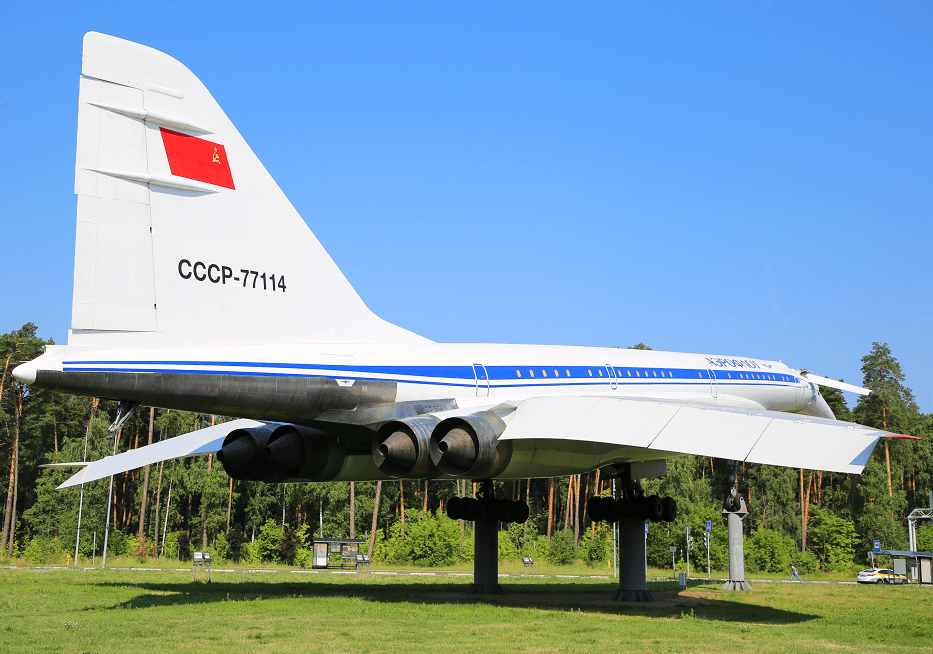 Despite the similarity in appearance of the Tu-144 to the Anglo-French supersonic aircraft (which earned it the nickname "Concordski"), there were significant differences between two aircraft. The Tu-144 is bigger and faster than the Concorde (M2.15 VS M2.04).
Concorde used an electronic engine control package from Lucas, which Tupolev was not permitted to purchase for the Tu-144 as it could also be used on military aircraft. Concorde's designers used fuel as coolant for the cabin air conditioning and for the hydraulic system (see Concorde for details). Tupolev also used fuel/hydraulic heat exchangers, but used cooling turbines for the cabin air.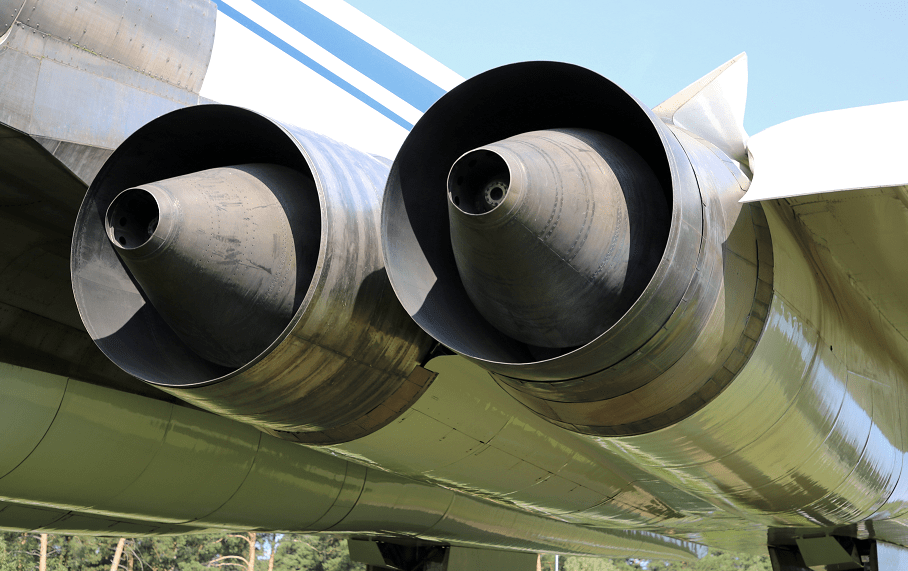 The Tu-144 prototype was a full-scale demonstrator aircraft with the very different production aircraft being developed in parallel. While both Concorde and the Tu-144 prototype had ogival delta wings, the Tu-144's wing lacked Concorde's conical camber. Production Tu-144s replaced this wing with a double delta wing including spanwise and chordwise camber.
Made in the USSR
First flight: 1968
Production: 17
Passenger capacity: 160 persons
Powerplant: 4 × Kuznetsov NK144
Power: 17,200 HP
Max speed: 2500 km/h
Range: 3,100 km
Ceiling: 18,000 m
Fuel consumption: 51148 l/hour (14.21 liters/second)
Weight: 180,000 kg