The Saint-Jean-l'Évangéliste priory of Trizay is a former Benedictine priory founded in the eleventh century. Located in Trizay, in the French department of Charente-Maritime, in the former province of Saintonge, it was a dependency of the Abbey of Chaise-Dieu. Located about 20 minutes by car from Rochefort.
Long abandoned, it was restored in 1994. The convent buildings and the remains of the church have since been open to visitors and house a contemporary art center.
The priory, classified as a historic monument, is also included on the list of Saintonge treasures.
Traditionally called the "Trizay abbey", must not be confused with the remains of the abbey of Trizay, a former Cistercian abbey transformed into a farm, and located in Vendée, in the town of Bournezeau.
Open since 2003, it has already housed numerous exhibitions and the work of international artists. There have succeeded, among others, Frédéric Benrath, Dèlos, Jean Balitran, Fidel Bofill, Kim En Joong, Hassan Massoudy, Gérard Titus-Carmel, Jesús Montes, Wang Chen Yeng.
Sculptures, paintings and contemporary creations are exhibited there during temporary exhibitions in the old church or in convent buildings. The stained-glass windows in the main apsidiole are by Richard Texier.
On the esplanade of the church, a sculpture representing a prancing horse is the work of André Bémant; since 2010 there is also a statue of Georges Charpentier.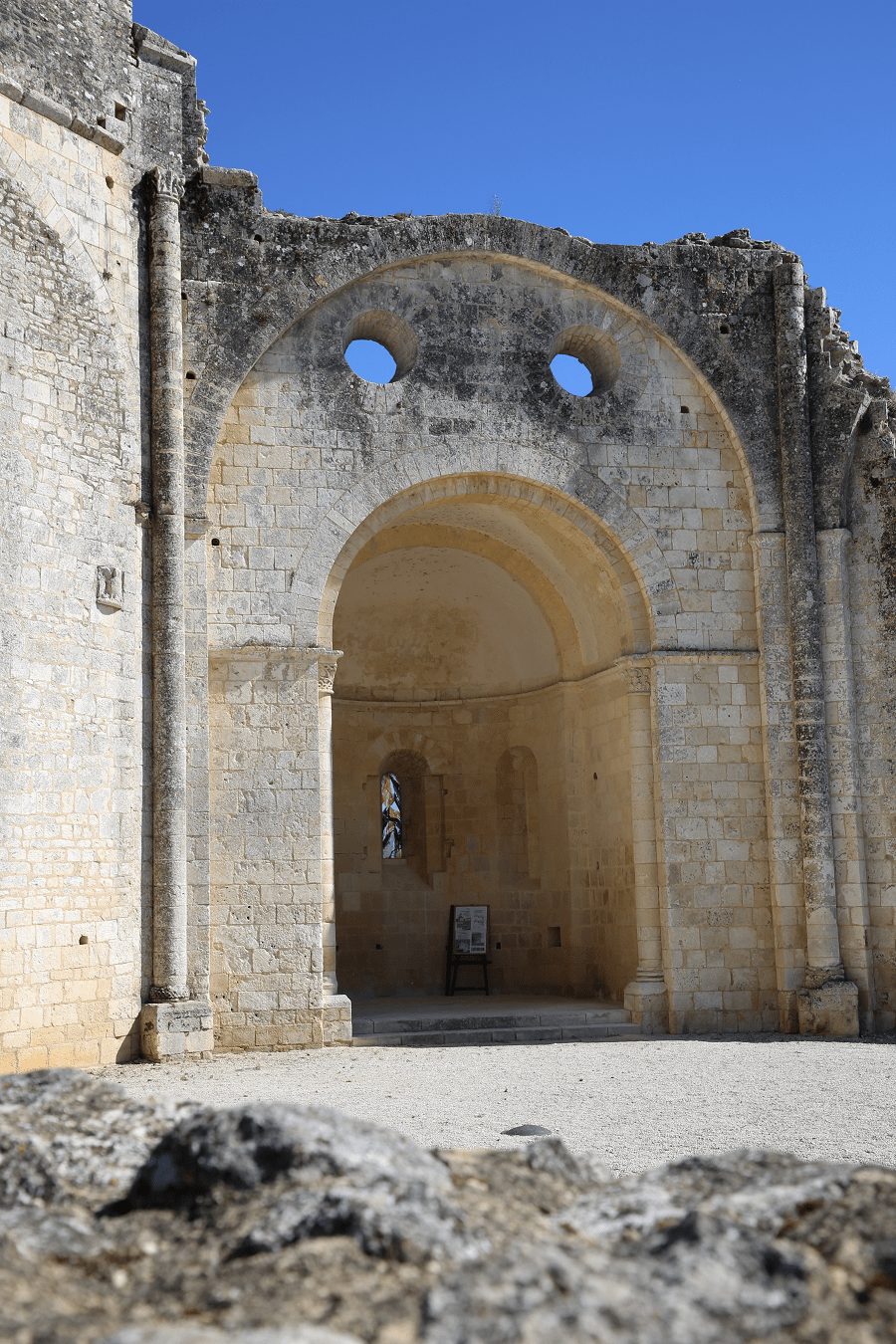 GPS coordinates: 45° 52′ 53″ N, 0° 54′ 50″ E