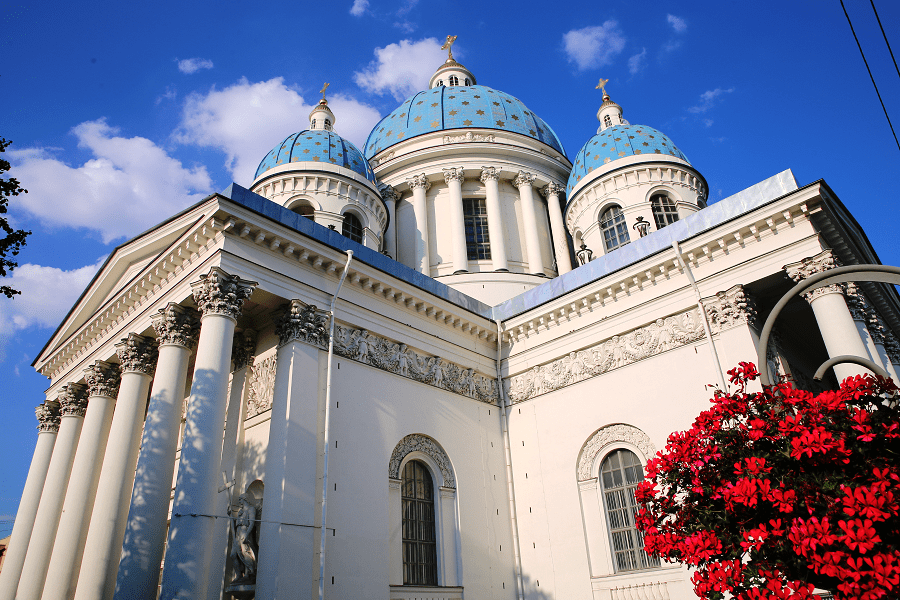 Cathedral of the Holy Life-Giving Trinity of the Life Guards of the Izmailovsky Regiment (Holy Trinity Izmailovsky Cathedral, Trinity-Izmailovsky Cathedral) is an Orthodox church in the Admiralteysky district of St. Petersburg, at the corner of Trinity Prospekt and Izmailovsky avenues.
Belongs to the St. Petersburg diocese of the Russian Orthodox Church, is part of the Admiralty Deanery District.
The stone cathedral, cruciform in plan, is topped with a powerful five-domed dome. The temple was built in the Empire style. At the time of consecration, the cathedral was the largest in Russia. The height is 80 meters. Accommodates over 3,000 people.
The domes are painted with gold stars on a blue background on the personal instructions of Nicholas I, given in 1826: the domes should be painted like the domes of the Archangel Cathedral in Moscow and Tver Cathedral in Tver.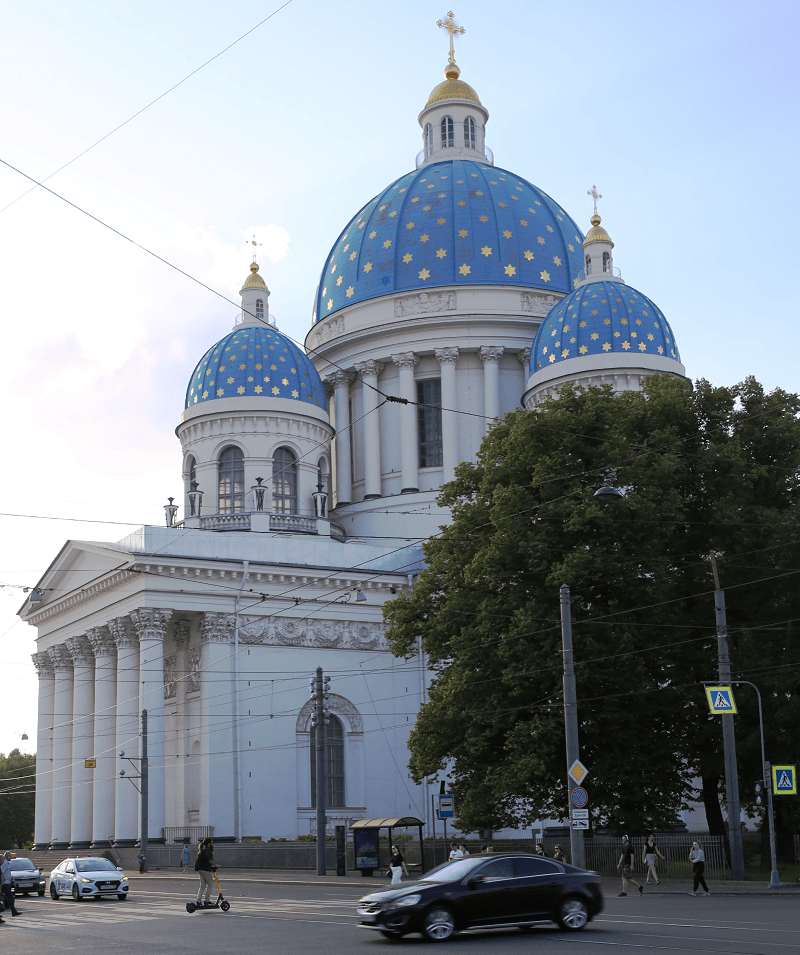 The facades of the cathedral are decorated with six-column porticoes of the Corinthian order with a sculptural frieze. In the niches of the porticoes there are bronze figures of angels by the sculptor Samuil Galberg. Ivan Leppe also worked on the frieze.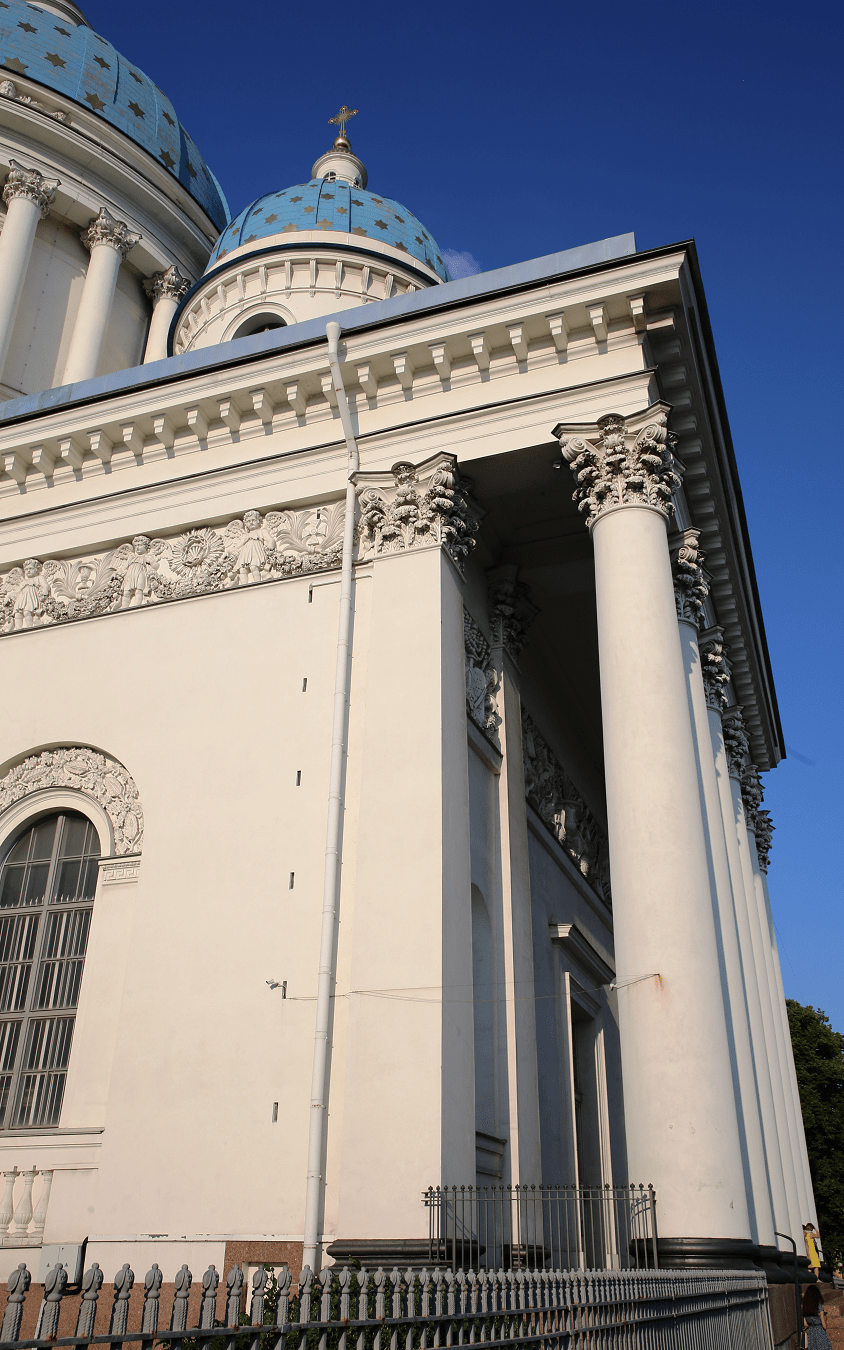 The interior is decorated with 24 Corinthian columns. The pilasters are covered with white artificial marble. The painting of the cathedral was made by artists Alexei Travin and Timofey Medvedev.
The semicircular iconostasis, made in the workshop of A. Tarasov, is decorated with Corinthian columns and compositionally forms a single whole with the canopy above the altar. The images were painted by Vasily Shebuev, Andrey Ivanov, Alexei Egorov, Nikolai Maikov and Vasily Sazonov.
Architectural style: Russian Empire
Project author: Vasily Stasov
Founder: Nicholas I
Date of foundation: 1754
Construction: 1828-1835
Working days: Mon-Fri 09:00–19:00; Sat 09:00–20:00; Sun 06:00–20:00
Address: Izmailovsky prospekt, 7A, St. Petersburg
Nearest metro: Technological Institute-2, Technological Institute-1, Baltic