The Tour des Minimes offers an exceptional view of the Saône and Beaujolais. This fancy object was erected in 1843 by Mr. Voisin on his land, from the foundations of the old castle.
The cylindrical tower built in bricks, about 20 meters high, then allowed a 360 ° view. Outside, there are two levels, each materialized by two moldings and a frieze of arches.
At the last level, the arches of the frieze intertwine under a cornice with mordillons. Twelve openings, each surmounted by a double roll of bricks, orient themselves at the four cardinal points.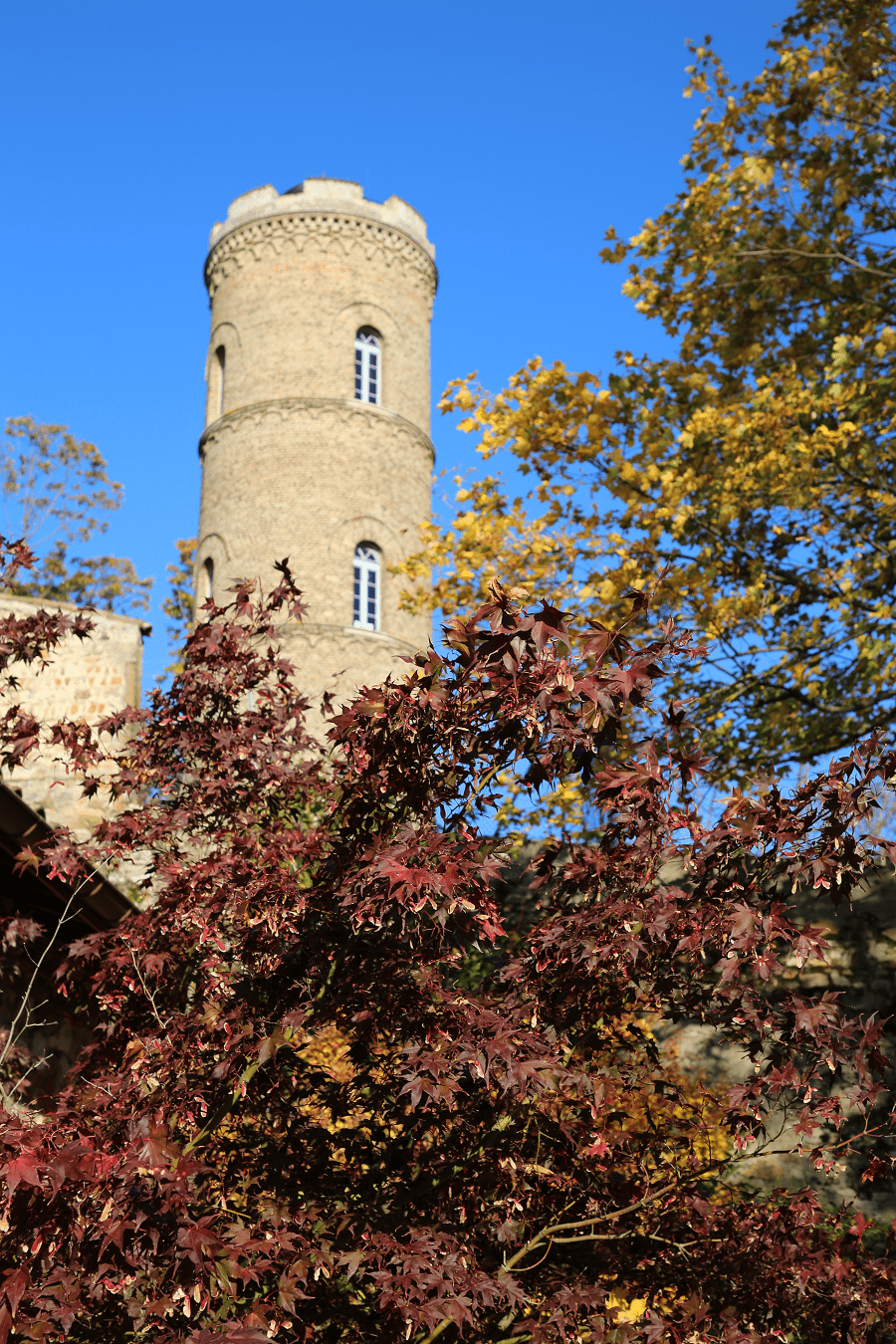 It ends with a terrace lined with battlements, which is accessed by a wooden staircase, a spiral staircase of 87 steps, leading to a shed covered with copper plates.
In 2004, 634 vines of black gamay with white juice were planted symbolizing the cultivation of the vine, which prospered in Montmerle until around 1956.
GPS coordinates: 46°04′52″N 4°45′32″E