The Stayer Anzani motorcycle for training from 1920, V2, 2000 cc. The machine was used to train cyclist on the track.
Made in Italy from 1922 to 1925.
Italian pioneer Alessandro Anzani constructed engines for aircraft and motorcycles from 1907 in France. Later he founded a company in Milan and in 1922 constructed a V Twin 500 cc ohv and some sidevalve versions of 750 and 1000 cc.
Born in the village of Gorla on the outskirts of Milan in 1878, Anzani learned basic mechanical skills from his father before moving to France where he gained employment with the Buchet factory. He quickly developed a love of motorcycles and, riding an Alcyon-engined Buchet, won the French Championship in 1904 and the World Championship in 1905. He also took the speed record of 88 kph over 100km, a very respectable speed indeed for the day.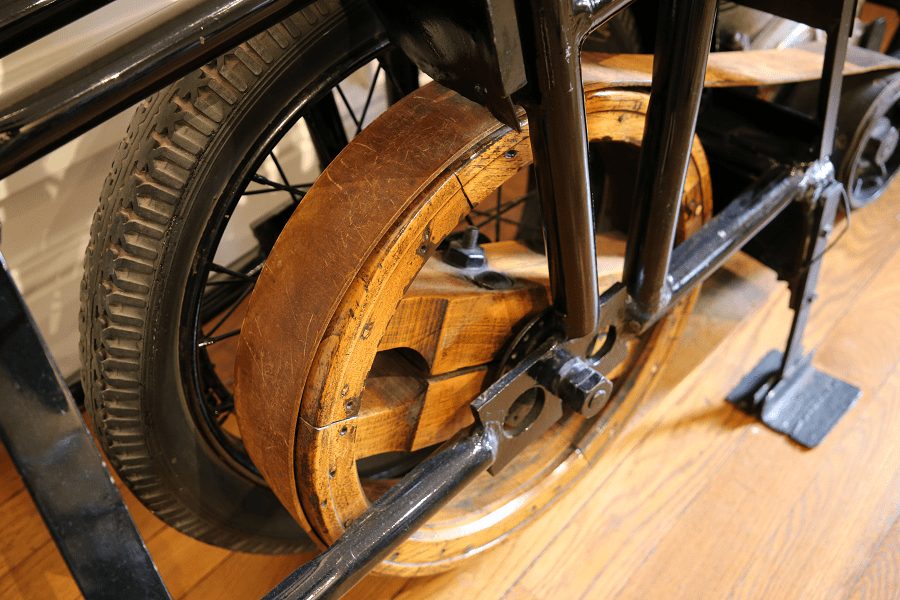 In 1906 he left Buchet to build his own machines, and in 1909 his three-cylinder Anzani engine powered Louise Bleriot's flight across the English Channel.
His early designs included a three-cylinder 25 horsepower engine which in 1910 powered Sikorsky's first aircraft, the S1 and the S2. His V3 engines also powered a triplane built by Caproni, another name well known in the world of motorcycling. In 1913 Anzani had seven different aircraft engines available, one of which was a two-row 10 cylinder radial.