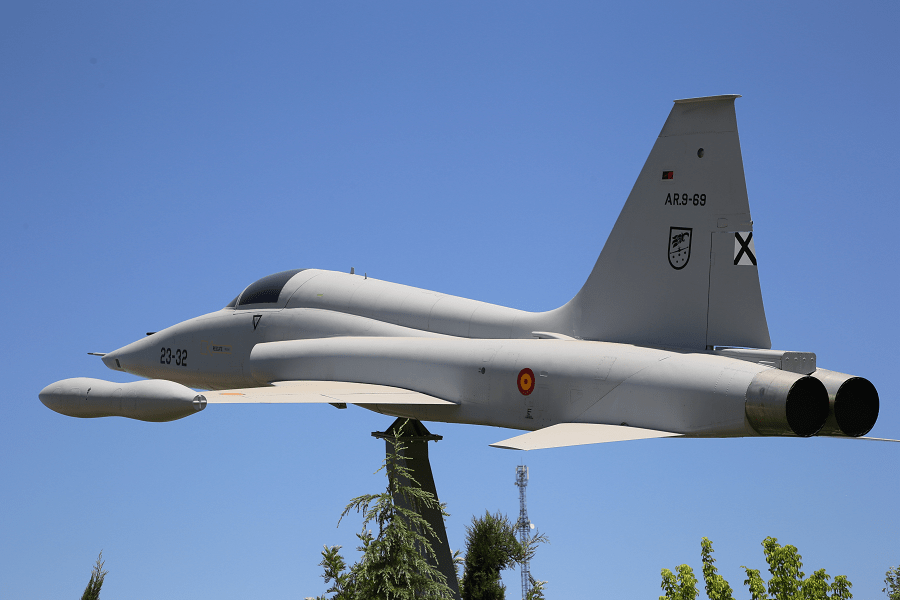 The Northrop F-5 is a family of supersonic light fighter aircraft initially designed as a privately funded project in the late 1950s by Northrop Corporation. There are two main models, the original F-5A and F-5B Freedom Fighter variants and the extensively updated F-5E and F-5F Tiger II variants. The design team wrapped a small, highly aerodynamic fighter around two compact and high-thrust General Electric J85 engines, focusing on performance and a low cost of maintenance.
Versions AR.9. Designation of the Spanish Air Force for its reconnaissance F-5s, manufactured under license in Spain by CASA.
Construcciones Aeronáuticas SA (CASA) was a Spanish aircraft manufacturer that was founded in 1923 and began manufacturing aircraft the following year. In 1999 it became a subsidiary of the EADS (European Aeronautic Defence and Space Company) under the name EADS CASA and in 2009 was absorbed into Airbus Military. CASA is noted for designing and producing military transport aircraft such as the CASA C-212 Aviocar, the CASA CN-235, the CASA C-295 and the CASA C-101 trainer/ground attack aircraft.