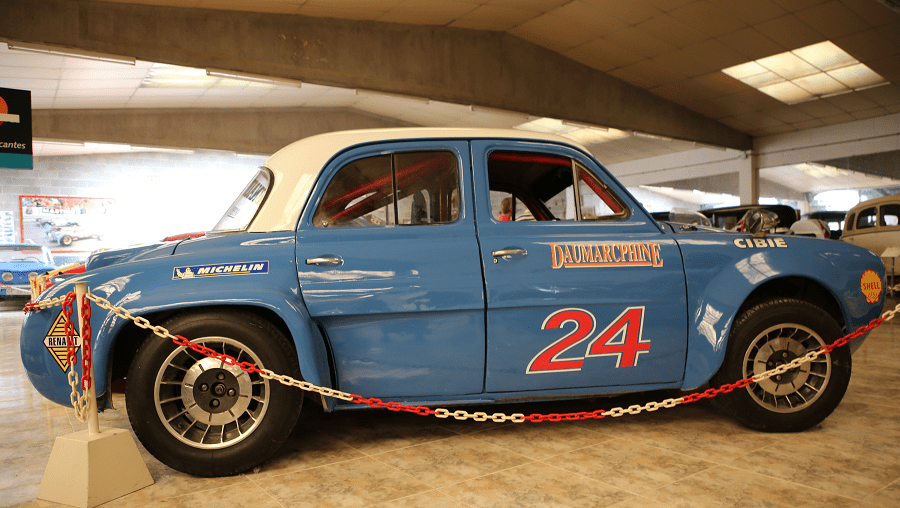 The Renault Dauphine by Marc Vidal rally tuning. 
The Marc Vidal Automobile Museum and its collection
The Renault Dauphine is an economy car manufactured by the French company Renault from 1956 to 1967. It was sold only in a three-box, 4-door sedan bodystyle. It was the successor to the Renault 4CV, with which it shared its rear-engine, rear-wheel-drive layout. More than two million were manufactured.
Along with such cars as the Citroën 2CV, Volkswagen Beetle, Morris Minor, Mini and Fiat 600, the Dauphine pioneered the modern European economy car.
Renault marketed numerous variants of the Dauphine, including a luxury version, the Renault Ondine, a decontented version as the Dauphine Teimoso (Brazil, 1965), sporting versions marketed as the Dauphine Gordini and the Ondine Gordini, the 1093 factory racing model, and the Caravelle/Floride, a Dauphine-based two-door coupé and two-door convertible.