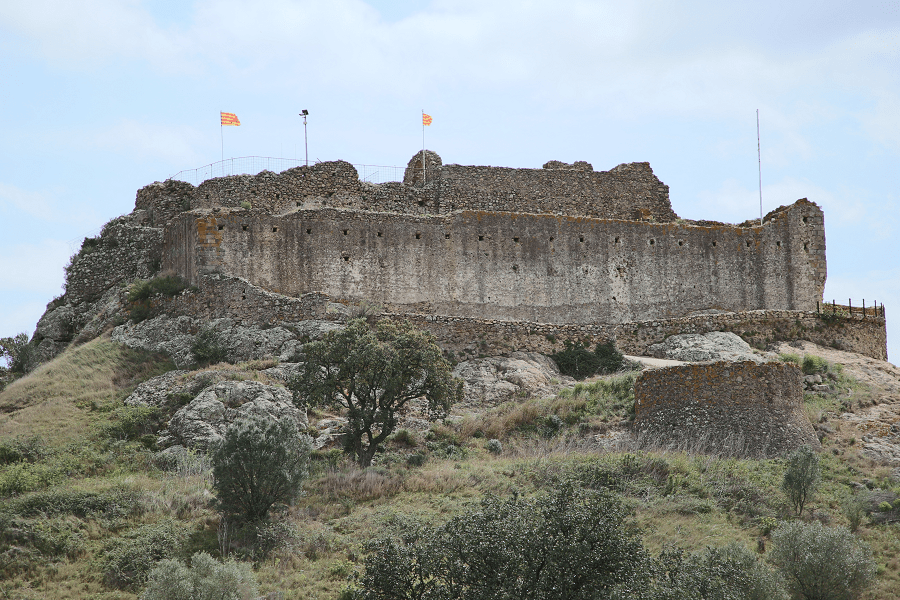 The Quermançó castle (cat. Castell de Quermançó) is an isolated fortification in the municipality of Vilajuïga (cat. Vilajuïga) (Alt Emporda, Girona province, Catalonia, Spain), declared a cultural heritage of Catalonia of national interest. It is a castle located on a steep hill about two kilometers north of Vilajuïga. It can be reached by the road from Figueres to Portbou (N-260), 24th km of the road. It is necessary to turn off and leave the car, you can climb the castle only by foot.
The castle is located on top of a steep hill, inaccessible from the west and south. It is surrounded by steep slopes. The name comes from the word "quer" ("stone", "rock"). This is a prime example of what medieval Catalan defensive castles looked like, capable of withstanding the onslaught of any army far outnumbering the few defenders that could fit within its perimeter.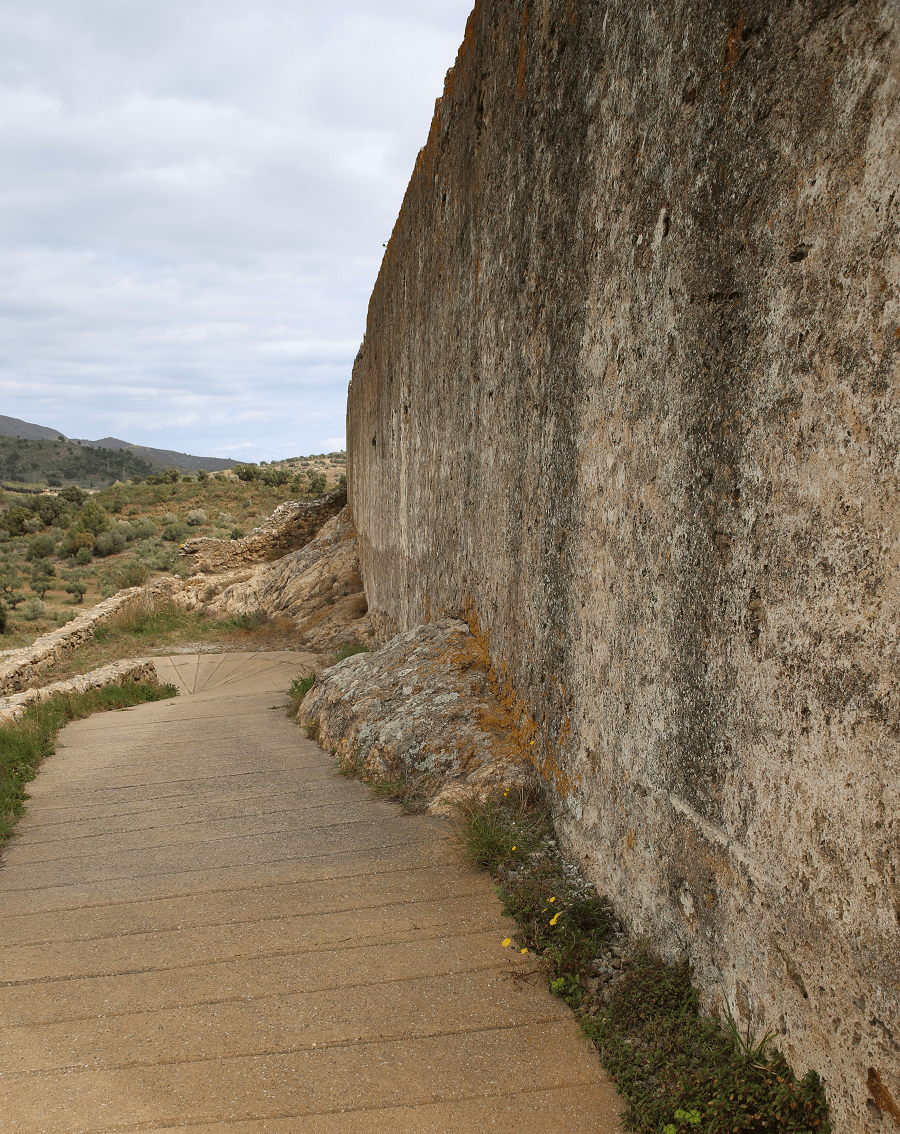 The remains of the castle have undergone various extensions and reconstructions over time, from the time of its construction to the high Middle Ages and modern times. It should be noted that in the place where the fortress stands today, previous settlements were discovered, as evidenced by the remains of pottery and traces of the pavement from the opus testaceum from Roman times, as well as other pre-Roman remains.
Recent archaeological work has revealed the various stages of the castle's construction, resulting in the discovery of a 10th century residential building. In the same way, we find the first documentary mention in 1078 in the will of Count Pons I of Empuries, where he transfers the castle of Quermançó to his sons Hugu and Berenguer.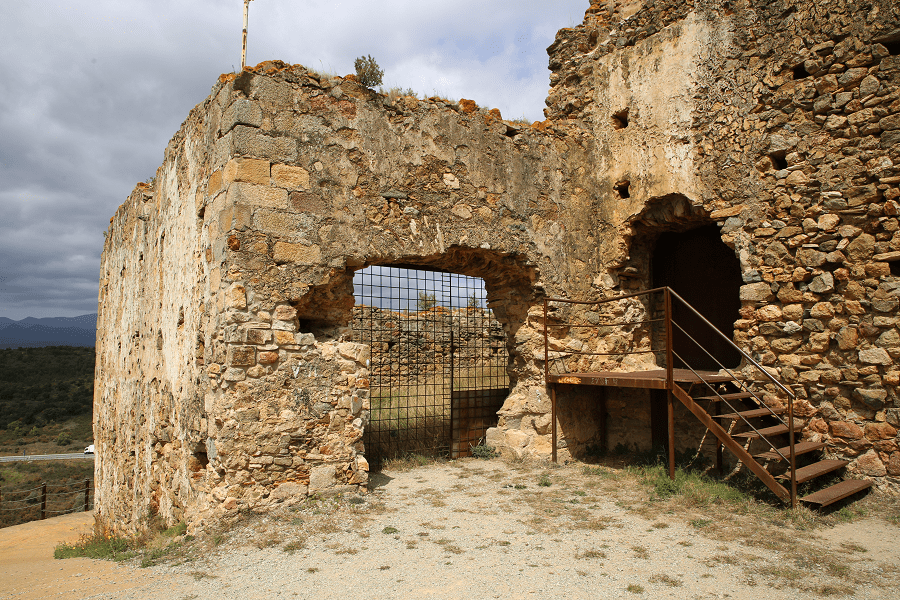 The most of the extensions and reforms were made between the 10th and 15th centuries. The complex was surrounded by a large 15th century wall with an oval floor plan adapted to the terrain. The remains of the wall have survived to this day. The castle has a door on the north side, near a circular tower behind a wall made of stones. The wall has a flattened base, and although it lacks its former height, there are still remains about seven meters high, where loopholes are visible at two different levels.
There is another tower with the same characteristics about 50 meters outside the walls.
GPS coordinates: 42 ° 20 ′ 24 ″ N, 3 ° 05 ′ 31 ″ E