The Nicholas Palace is a three-story residence of Grand Duke Nikolai Nikolayevich in the depths of a fenced square on Blagoveshchenskaya Square in St. Petersburg (now Labor Square).
It was built in 1853-1861 by the famous eclectic master A. I. Stackenschneider and his assistants August Lange and Karl Ziegler. At the palace there was an arena and a church, consecrated in the name of the icon "Joy of All Who Sorrow", with a basement like a cave of the Holy Sepulcher. After the death of the owner in 1894, it was acquired by the treasury to house the Ksenia Alexandrovna Women's Institute.
After the revolution, it passed into the hands of the trade unions, who renamed it the "Palace of Labor". A number of rooms in the palace have retained their original decoration.
Currently, the Palace is the headquarters of the Federation of Trade Unions of St. Petersburg and the Leningrad Region (LFP).
The building is similar to the Italian palaces of the 16th century – the palace is decorated with stucco, sculptural elements, pilasters and colonnades, there is a spacious balcony above the front porch. The facade is painted red-brown, while the columns and decorative moldings are white.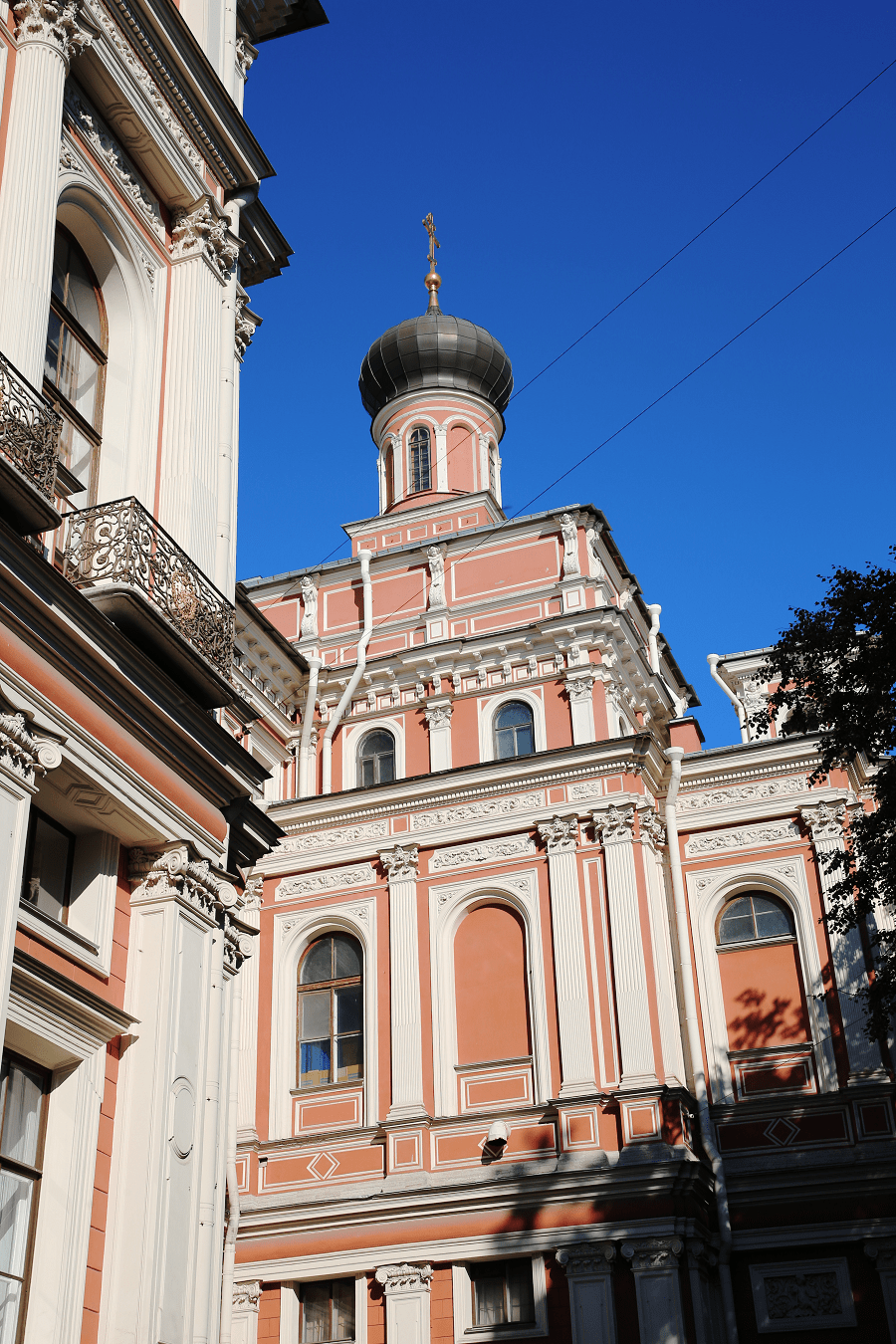 Address: 190000, St. Petersburg, pl. Labor, 4
How to get there: metro station Admiralteyskaya. Bus 5. By foot (approx. 20 min.)