Lombrives cave is located in Ornolac-Ussat-les-Bains, at the eastern edge of the Pyrénées Ariégeoises Natural Regional Park, Ariège, southwestern France (N20 road from Andorra to Foix, about 1 hour by car from Andorra).
The magic of the Lombrives. The stunning Lombrives caves are the widest in Europe. You can choose from several routes, lasting between one and seven hours. You can see unusual scenery and stone statues, reminiscent of monsters, as well as a mammoth, a witch and the tomb of Princess Piren. Excursions will help you discover the secret of this unique place.
Photo: all-andorra.com
Caves and grottos never cease to disturb the imagination of man, as evidenced by the numerous stories and legends of the Pyrenees..
According to Christian Bernadak, a French journalist and writer, for several centuries "people were afraid of caves, considering them to be a place for devils and evil wizards …".
Lombrives cave – the largest cave in Tarascon, hides many mysterious facts. The first mention of the cave in literature appeared in the 16th century. In 1540, the historian from Comte de Foix, Bertrand Hélie, wrote about the cave: "This is Tarascon's lair, next to Foix." The entrance is very narrow and there are many junctions and a huge hall with beautiful vaults. It's not easy to get here – labyrinths suggest fear, and those that did get here were so frightened that they hurried to leave the cave as soon as they could… "
Not scared? Then come and see yourself! There are two ways to enter: climb down to the caves (1 km) (height difference 250 m) or take a small train (2 euros).
The cave is open all year round. Booking of excursions is not required. Prices: adult – 12 euros, children up to 12 years old – 8 euros, children until 6 – free of charge. Discounts: 10 euros (for students or the unemployed). Family ticket (2 adults +2 children): 34 euros.
Unleash your imagination and you will see figures of the most mystical characters.
The witch opened her mouth waiting for her new victim …
The throat of a giant monster …
And here is a giant squid …
The Alien or a lively mummy?
Tomb of the Princess Pyrenees, in honor of which the Pyrenees are named…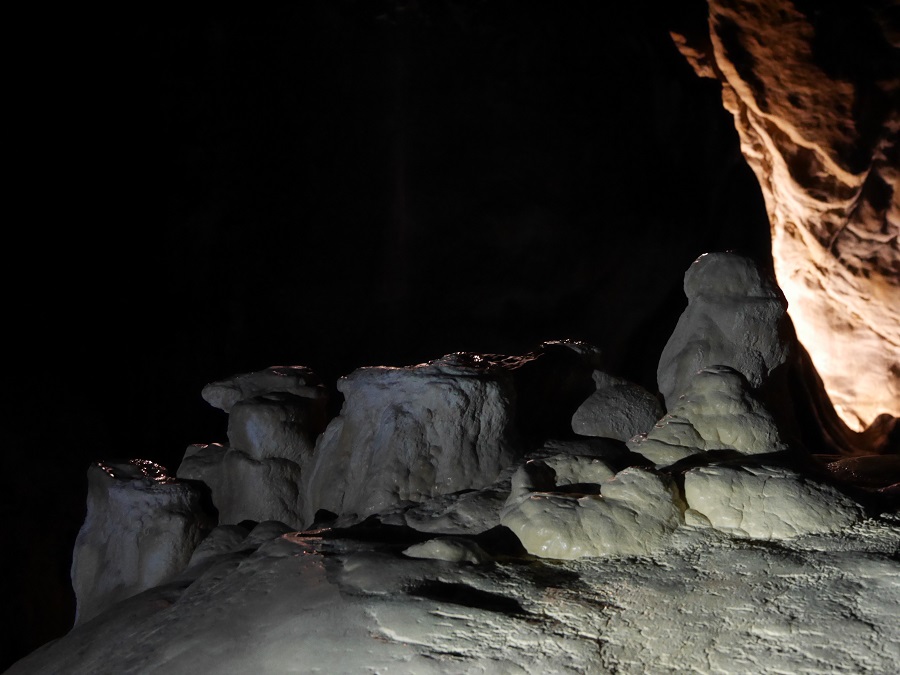 In the cave you can find a lot of graffiti.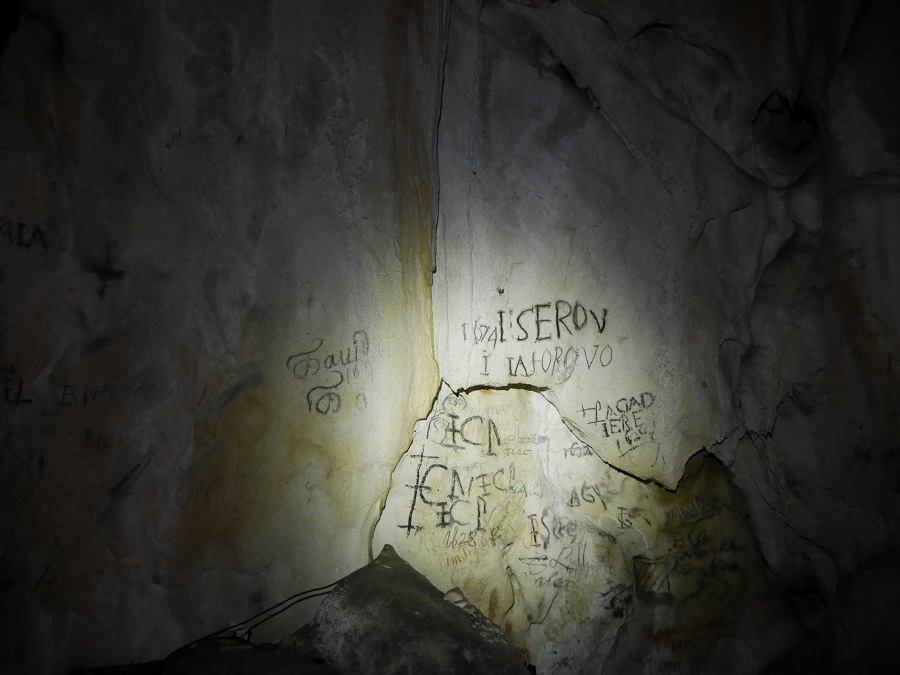 Times change. Today, concerts and exhibitions are held in the cave amphitheater. Here you can also do a meditation session.