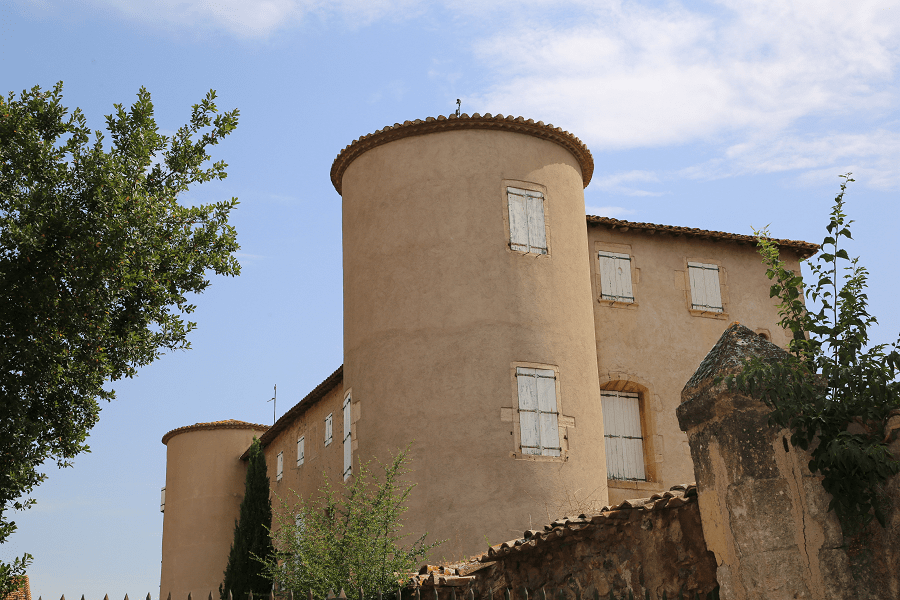 The Lézignan-la-Cèbe castle (fr. Château de Lézignan-la-Cèbe) near Montpellier. Lézignan-la-Cèbe is a commune in the Hérault département in the Occitanie region in southern France.
According to the Ministry of Culture of France, the castle was built between 1625 and 1630 by Henri II, Duke of Montmorency, for his wife. Of sober architecture, it consists of three bodies of buildings flanked by four round towers and arranged in a U on a rectangular courtyard preceded by an entrance forecourt. The whole is covered with a low pitched round tile roof.
Private property now. The visits are now allowed.
Coordinates: 43°29′38″N 3°26′16″E