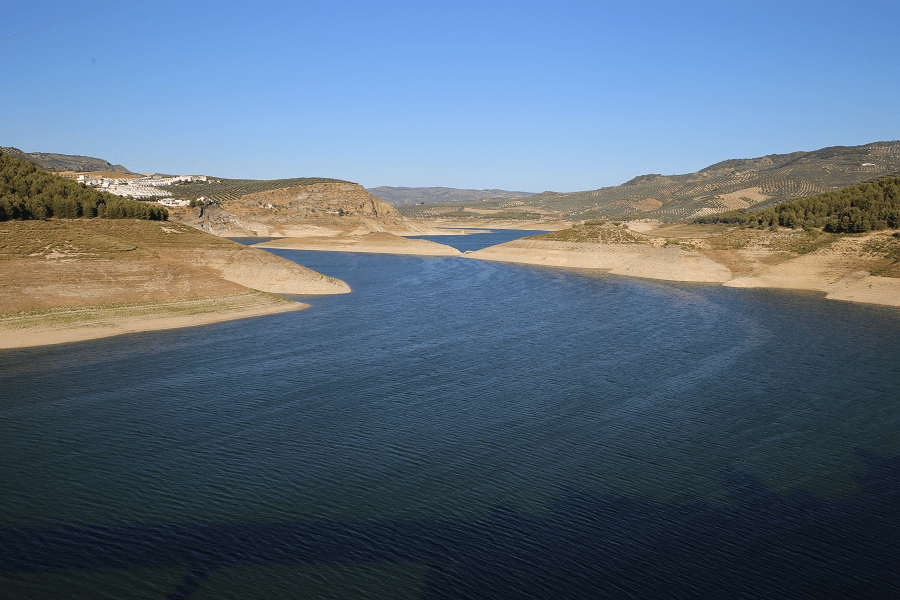 The Iznájar reservoir, also known as the "lake of Andalusia", is located between the provinces of Córdoba, Granada and Málaga, next to Iznájar and near Rute, Cuevas de San Marcos and Zagra (Spain). It belongs to the Guadalquivir Hydrographic Confederation. It was completed in 1969, it has a surface area of 2,522 ha and, with its capacity of 981 hm³, it is the largest reservoir in Andalusia. The river that flows into the reservoir is the Genil river.
The Iznájar hydroelectric plant, the largest in Andalusia, produces electricity with water from the reservoir. It has an installed power of 76.8 MW.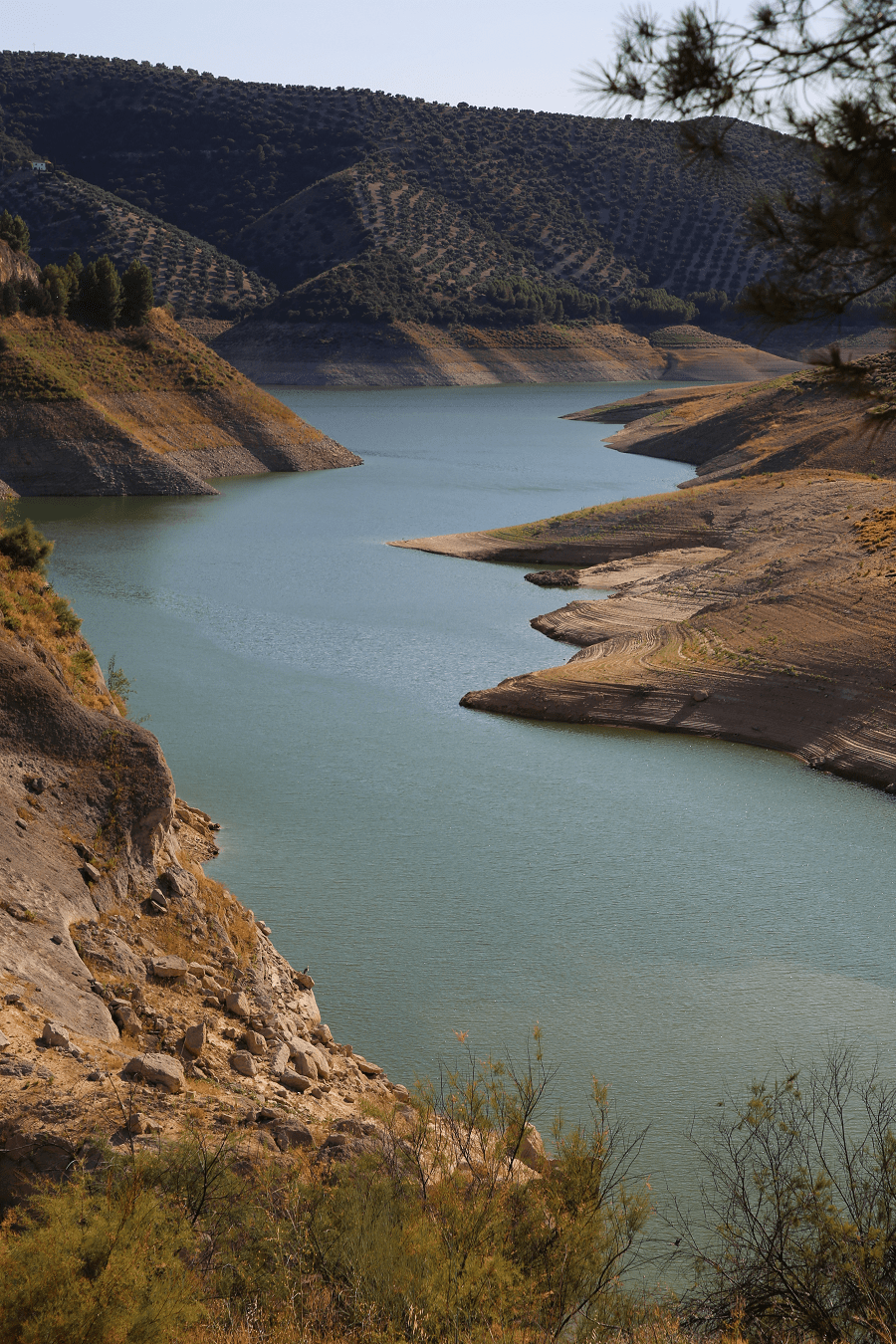 Tourist spot
With the passage of time and demand, a hotel, a campsite, wooden cabins, a hostel and a restaurant have been built. In summer it is when this space is visited the most, since many use it as an indoor beach that suffocates the high temperatures. Many also kayak or ride pedal boats.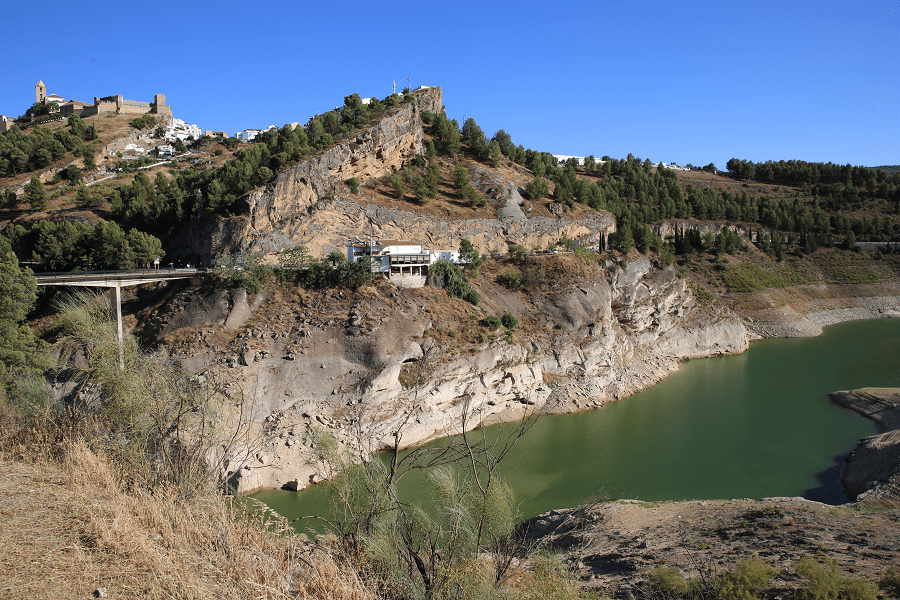 GPS coordinates: 37°16′48″N 4°20′44″W