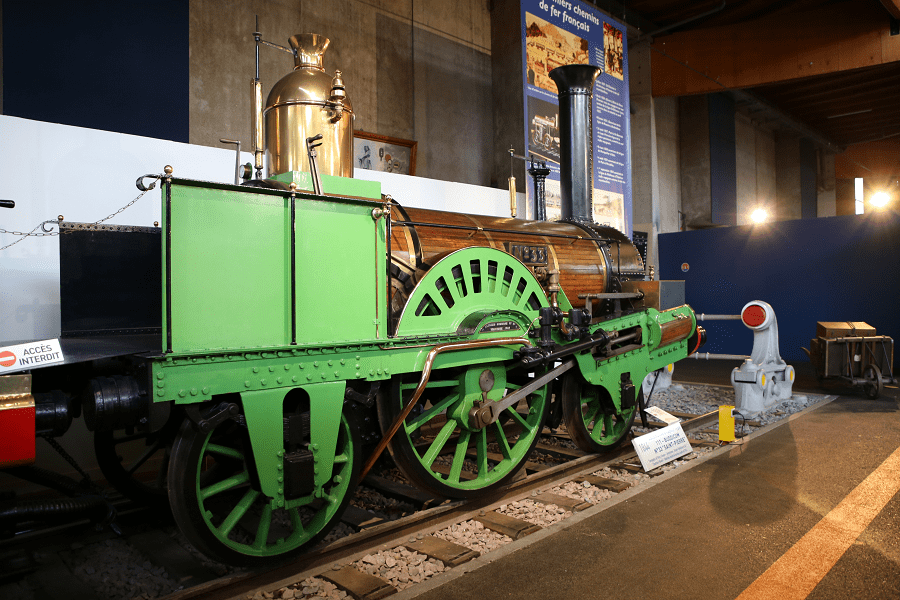 The French steam locomotive 1-1-1 Buddicom №33 Saint-Pierre from 1844. Constructor: Allcard-Buddicom et Cie.
During the early 1840s Alexander Allan and William Buddicom of the Grand Junction Railway (GJR) created the design incorporating inclined outside cylinders and a double frame. It was built due to combat the frequent failure of crank axles on contemporary inside cylinder locomotive designs. The earliest examples were built by Buddicom at Chartreux for the Chemins de Fer de l'Ouest in 1844 where the type became known as 'Le Buddicom'.
William Barber Buddicom was a British mechanical and civil engineer best known for his pioneering achievements in innovating and expanding railway and locomotive transport through Europe during the mid 19th century.
Buddicom was born in Everton, Liverpool in 1816, the second son of the Reverend Robert Pedder Buddicom (1781-1846) and Ellin Barber. He was educated at home until, aged fifteen, Buddicom became apprenticed to Mather, Dixon and Company, where he trained for 5 years to become a railway engineer.