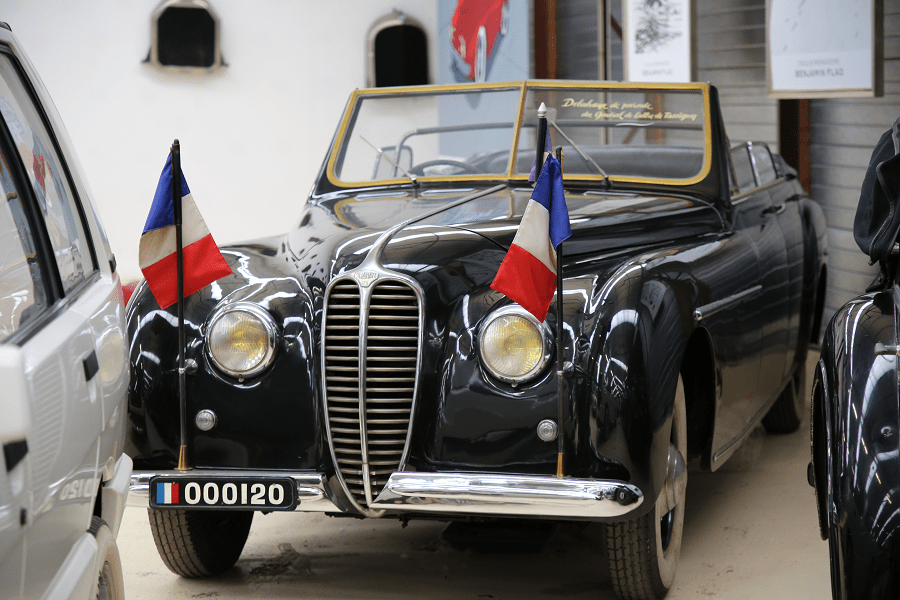 The French Delahaye Parade Type 148L by Alphonse Guilloré from 1950, six cylinders, four speeds.
The car was used by French Top officials, in particular by Jean de Lattre de Tassigny. Jean Joseph Marie Gabriel de Lattre de Tassigny was a French army general during World War II and the First Indochina War. He was posthumously elevated to the dignity of Marshal of France.
Alphonse Guilloré is a renowned automobile bodybuilder from Courbevoie. He created his company on July 23, 1924. He worked for many manufacturers, but it was not until 1937 that he became known by dressing Delahaye.
His first collaboration with Delahaye took place in 1934 with a 6-seater super luxury limousine on chassis type 154.