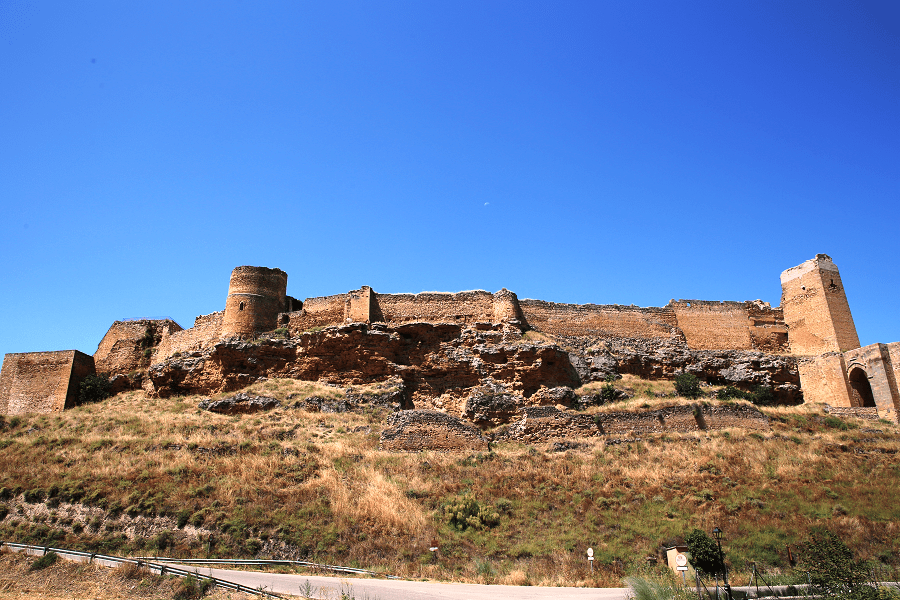 The castle or citadel of Zorita de los Canes is a fortification located in the Spanish municipality of Zorita de los Canes (Guadalajara province, Castile-La Mancha, Spain). It is located on the hill under which the town is located, on the left bank of the Tagus River.
Strategically located, the fortress began to be built at the end of the 9th century by order of the Cordovan emir Mohamed I. It was ceded by Alfonso VIII of Castile to the Order of Calatrava in 1174.
It was declared a Historic-Artistic Monument on June 3, 1931 (published in the Madrid Gazette on June 4, 1931).
The southern part of the castle is the weakest and the northern is the most strongly fortified.
It is divided into three parts: an albacara, a walled military enclosure and a religious enclosure inside, where there is a 13th century Romanesque church with a crypt.
The south wall and the north gate are the oldest parts, the rest of the enclosure dating from the 12th and 13th centuries. At all times they used ashlars from nearby quarries.
Access is via two paths: from the south, which leads to a tower built in 1328; from the town to the west, which climbs in a zigzag, passing through the main door with a Gothic arch and another from the Caliphate period.
In the south of the enclosure there are remains of a cemetery, used by the Calatrava knights, and in the north a cistern that communicated with the entire citadel.
GPS coordinates: 40°19′54″N 2°53′15″W
How to get to?
From Madrid 1 hr 24 min (89.2 km) via R-3
From Toledo 1 hr 45 min (153 km) via A-40 and CM-200
From Guadalajara 50 min (66.2 km) via N-320