The Aérospatiale Alouette III is a single-engine, light utility helicopter developed by French aircraft company Sud Aviation. During its production life, it proved to be a relatively popular rotorcraft; including multiple licensed manufacturers, more than 2,000 units were built.
The Alouette III was developed as an enlarged derivative of the earlier and highly successful Alouette II. Sharing many elements with its predecessor while offering an extra pair of seats and other refinements, it quickly became a commercial success amongst both civil and military customers. Further variants were also developed; amongst these was a high-altitude derivative, designated as the SA 315B Lama, entered operational service during July 1971.
The Alouette III was principally manufactured by Aérospatiale; the type was also built under licence by Hindustan Aeronautics Limited (HAL) in India as the HAL Chetak, by Industria Aeronautică Română (IAR) in Romania as the IAR 316 and F+W Emmen in Switzerland.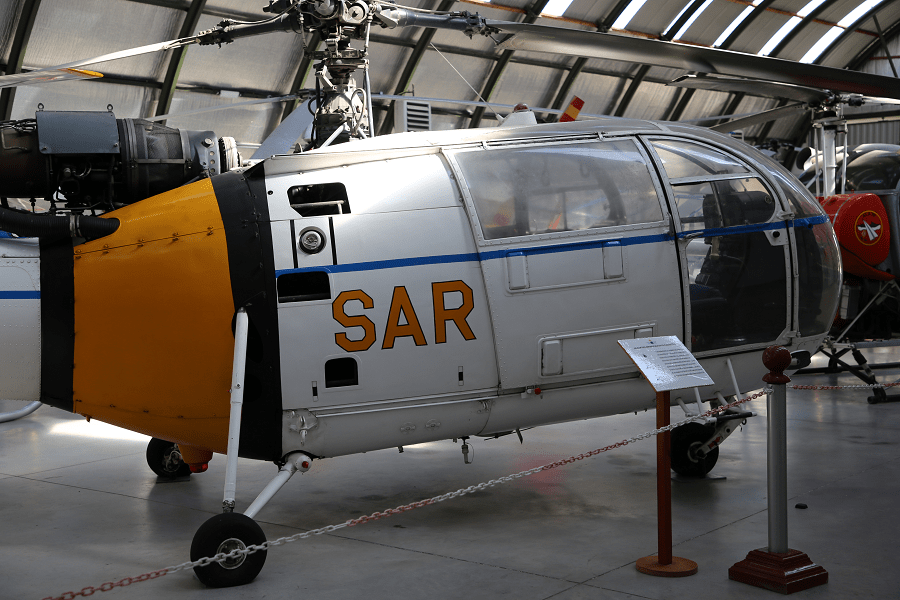 Manufacturer: Sud Aviation Aérospatiale
First flight: 28 February 1959
Introduction: 1960
Status: In service
Primary users: French Armed Forces, Indian Armed Forces, Portuguese Air Force, South African Air Force
Produced: 1961–1985, (HAL Chetak still in production)
Number built: 2,000+