Talmont-sur-Gironde is a commune in the Charente-Maritime department in the Nouvelle-Aquitaine region in southwestern France.
The village is a member of the Les Plus Beaux Villages de France ("The most beautiful villages of France") association.
Former bastide founded by the King of England and Duke of Aquitaine, Edward I in 1284, this small town camped on a promontory overlooking the Gironde estuary was once a formidable stronghold, of which only a few sections of the ramparts remain and the remains of a half-ruined medieval tower (white tower).
The streets of the village, which intersect at right angles, are lined with old houses, deliberately low to limit the exposure to the wind, covered with pink tiles and almost all whitewashed.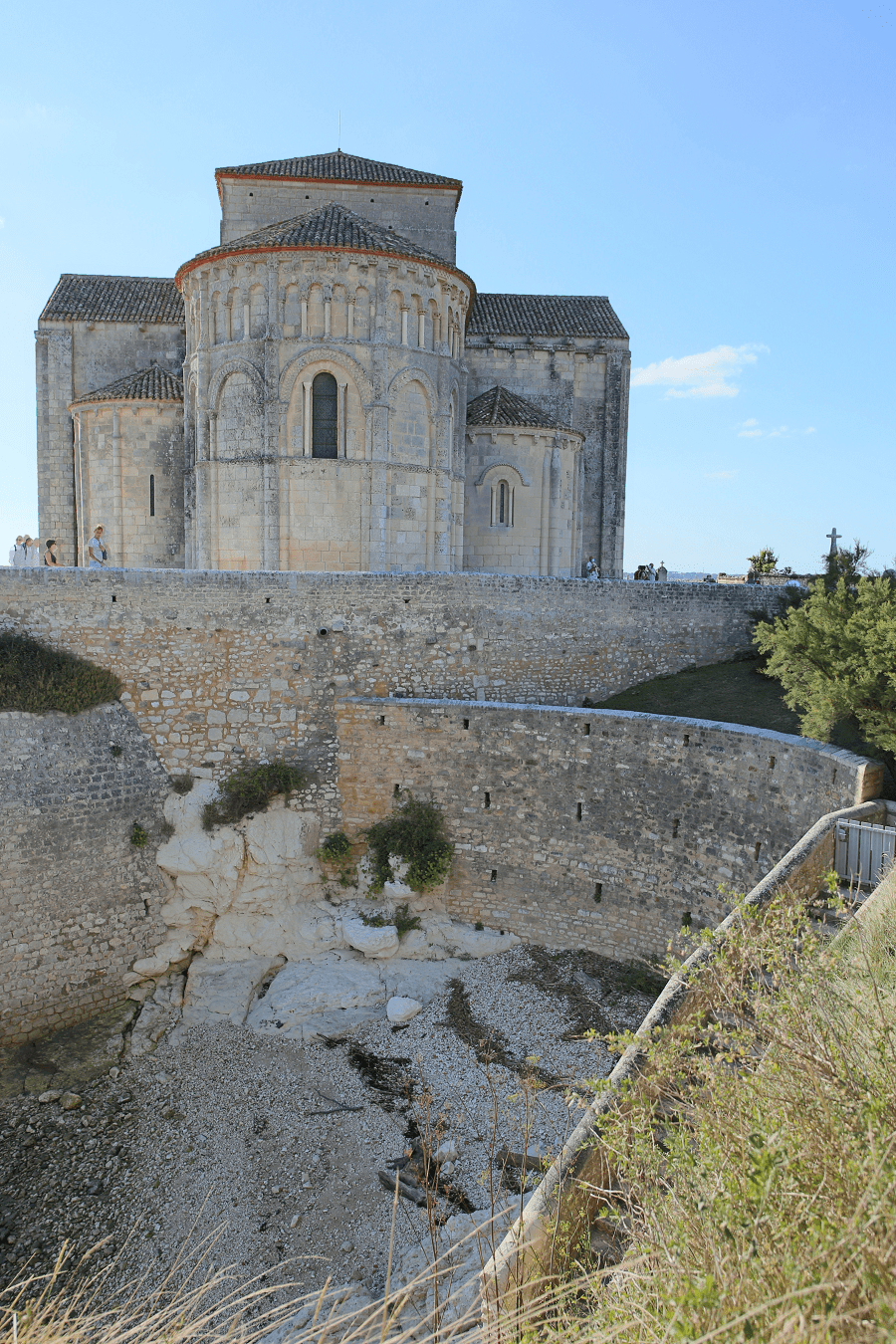 At the edge of the cliff, the Sainte-Radegonde church, built in the twelfth century, overlooks the waves with its characteristic silhouette. It is surrounded by a marine cemetery invaded by passerines and wildflowers.
The town is one of the stages of a marked hiking trail, the GR 360.
It has received the label of Most Beautiful Village of France and Small Town of Character and has since 2011 belonged to the "Villages of stones and water" network, a label initiated by the General Council to promote exceptional sites located at the edge of a body of water (sea, river, pond, etc.).
Located about 20 minutes by car from Royan resort.
GPS coordinates: 45° 32′ 10″ N, 0° 54′ 24″ E