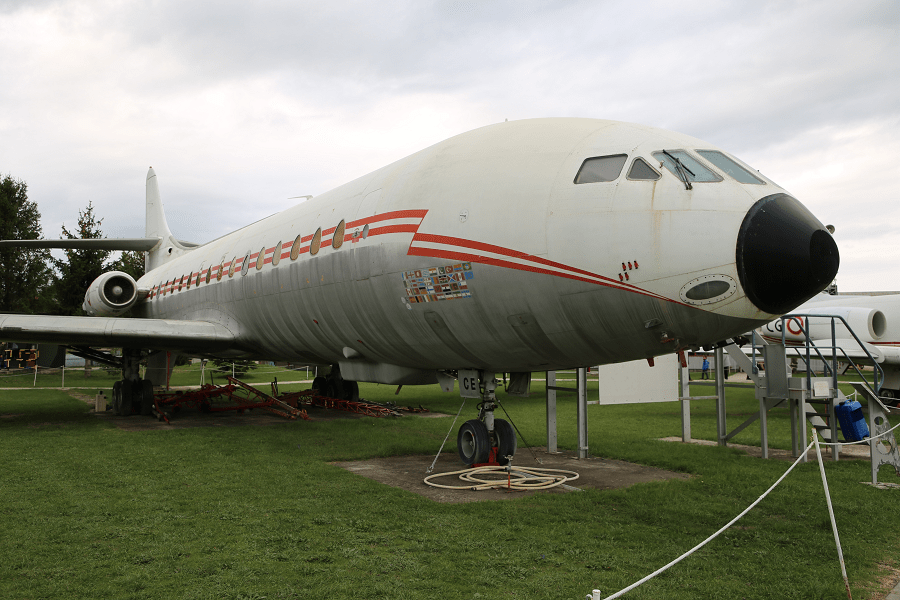 The Sud Aviation SE 210 Caravelle is a French jet airliner produced by Sud Aviation. It was developed by SNCASE in the early 1950s, and made its maiden flight on May 27, 1955. It included some de Havilland designs and components developed for the de Havilland Comet.
SNCASE merged into the larger Sud Aviation conglomerate before the aircraft entered revenue service on April 26, 1959, with Scandinavian Airlines System (SAS); 282 were built until production ended in 1972. It was ordered by airlines on every continent and operated until its retirement in 2005.
The short-range, five-abreast airliner is powered by two aft-mounted Rolls-Royce Avon turbojet engines, allowing a clean low wing. The configuration was later retained in many narrow-body aircraft and regional jets. The initial I, III and VI variants could seat 90 to 99 passengers over 1,650 to 2,500 km (890 to 1,350 nmi).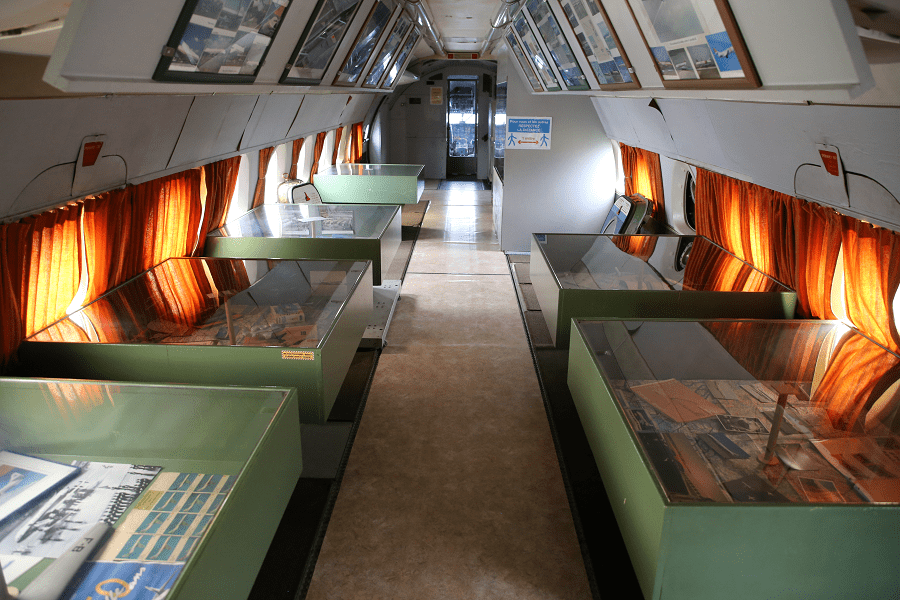 The later, slightly longer 10/11 variants could seat 99 to 118 passengers over 2,800 to 3,300 km (1,500 to 1,800 nmi) and were powered by Pratt & Whitney JT8D low-bypass turbofans. The stretched Caravelle 12 could seat 131 over 3,200 km (1,700 nmi).
General characteristics
Crew: 3
Capacity: 80 (or 89+, as in Flight AF1611 and in Indian Airlines Flight 171, 1968) / 8,400 kg (18,519 lb) payload
Length: 32.01 m (105 ft 0 in)
Wingspan: 34.3 m (112 ft 6 in)
Height: 8.72 m (28 ft 7 in)
Wing area: 146.7 m2 (1,579 sq ft)
Empty weight: 22,200 kg (48,943 lb)
Max takeoff weight: 46,000 kg (101,413 lb)
Powerplant: 2 × Rolls-Royce Avon Mk.527 turbojet engines, 50.7 kN (11,400 lbf) thrust each
Performance
Maximum speed: 805 km/h (500 mph, 435 kn)
Range: 1,700 km (1,100 mi, 920 nmi)
Service ceiling: 12,000 m (39,000 ft)
SNCASE (abbreviated from Société nationale des constructions aéronautiques du Sud-Est) or Sud-Est was a French aircraft manufacturer. The company was formed on February 1, 1937, by the nationalization and merger of Lioré et Olivier, Potez, CAMS, Romano and SPCA.