The Spasskaya Tower (Frolovskaya, Florovskaya, Frololavrskaya, Jerusalem Gates) is a travel tower of the Moscow Kremlin overlooking Red Square in Moscow. It was built in 1491 by the architect Pietro Solari.
In 1624-1625, the English architect Christopher Galoway built the tower with a multi-tiered top in the Gothic style. In 1937, a pommel in the form of a ruby star was placed on the structure. At the top of the tower are the famous chimes.
The dials of the Spassky chimes go out on four sides. The diameter of each is 6.12 meters, and the height of the Roman numerals is 0.72 meters. The length of the hour hand is 2.97 meters, and the minute hand is 3.27 meters. The mechanism's rim, numbers, and hands are gilded, and the total weight of the structure reaches 25 tons.
Hammers are used in the mechanism for quarter-battle. At the beginning of the reconstruction in 1999, they were connected to nine bells weighing over three hundred kilograms. There is also one hour bell weighing more than two tons. The mechanism occupies the tenth tier of the tower.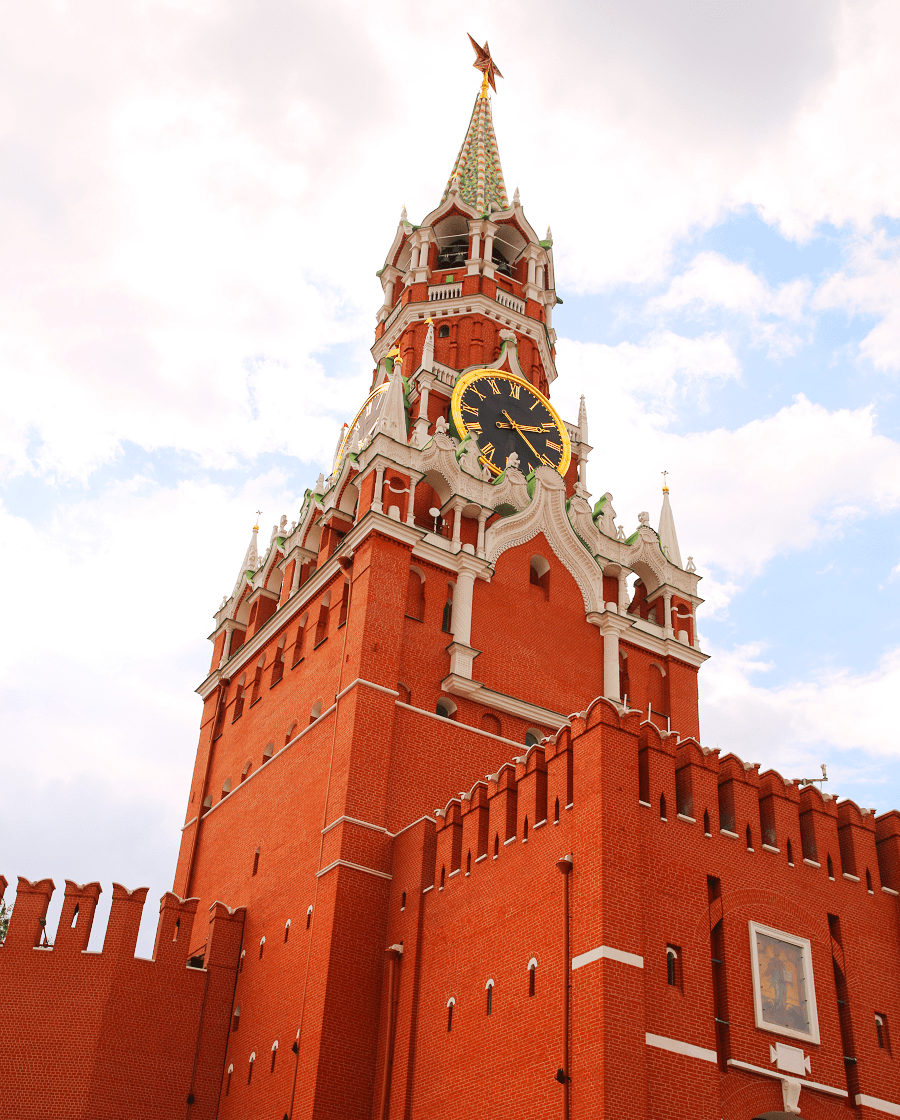 According to one version, the clock on the Spasskaya Tower appeared immediately after the building was designed in 1491. But the chronicles mention the first watchmakers only in the 16th century, and some researchers believe that the mechanism was installed in the same period.
Nearest metro stations: Okhotny Ryad, Teatralnaya, Revolution Square, Kitay-gorod.
Red square ensemble (full list):
Cathedral of the Kazan Icon of the Mother of God
Monument to Minin and Pozharsky
House of the Provincial Government
See also Architecture of Moscow, Palaces and most historic buildings of Moscow.