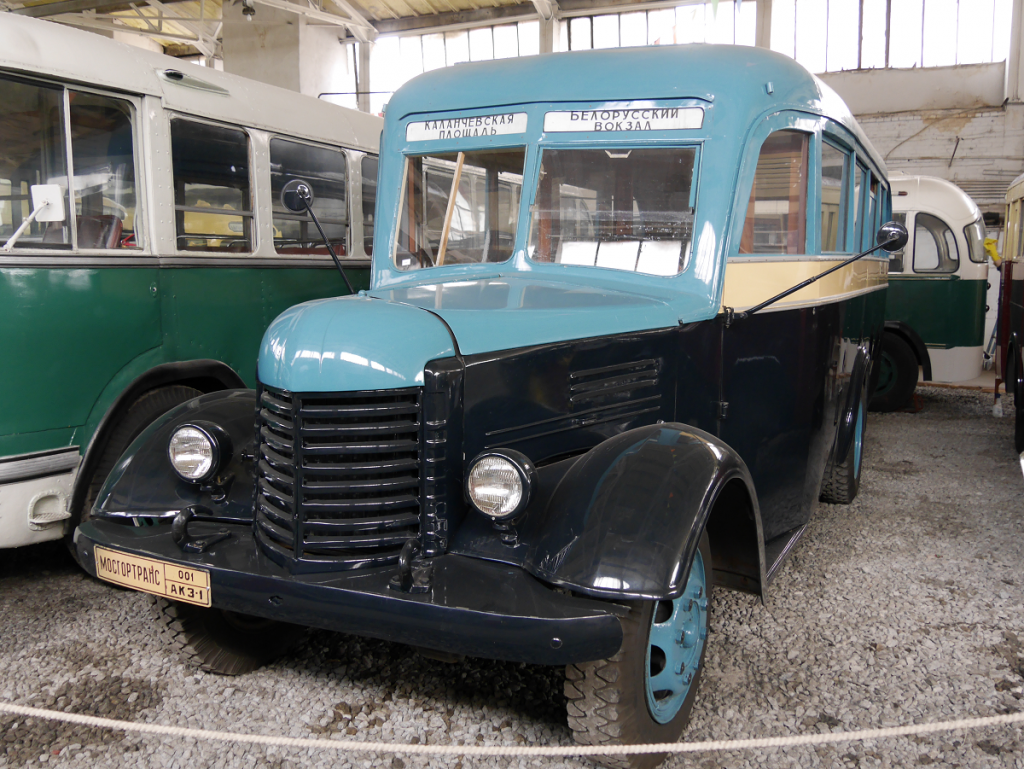 Soviet passenger bus: AKZ-1 (ZiS-Aremkuz)
The Aremkuz car repair plant, located in the very center of Moscow, began its history in 1927.
The plant specialized in the repair of bodies, engines, painting of buses and the production of equipment. In particular, this plant managed to produce a bus of the German brand "Bussing", AKZ-1, ZIS-8 and AMO-4.
The last AKZ-1 was removed from city lines in 1953.
Power – 90 HP
Moscow transport museum