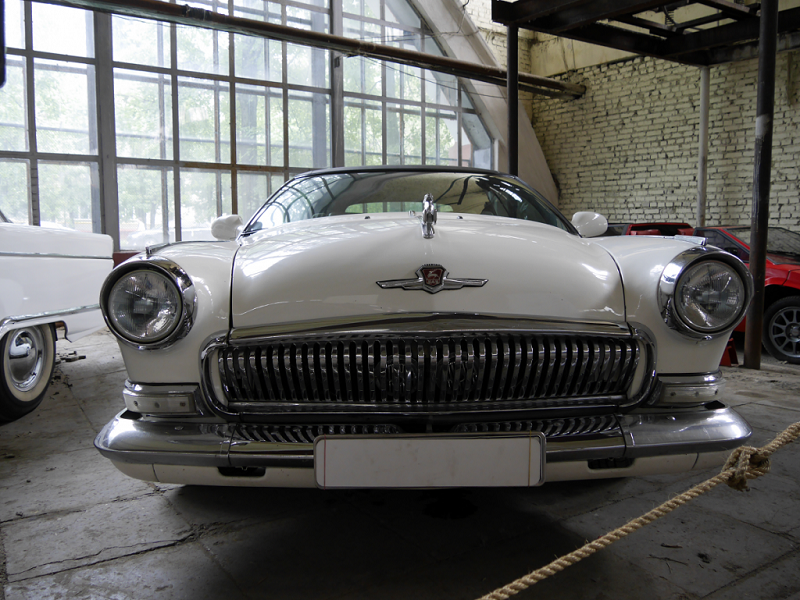 GAZ 21 Sebring cabriolet. Made in 2008 entirely on the basis of Chrysler Sebring. Power – 140 hp. Moscow transport museum.
The GAZ Volga Siber (Russian: Волга Сайбер) is a four-door sedan manufactured by the Russian firm GAZ, introduced at the 2007 Moscow International Automobile Salon and marketed in a single generation for model years 2008 to 2010.
Manufactured under license from Chrysler, the Siber used the superseded platform and tooling from the second generation Chrysler Sebring/Dodge Stratus with slight design modifications executed by the British studio UltraMotive to its grille and headlights. Other modifications were limited to a stiffer suspension and higher ground clearance.
The Siber was introduced at the start of the Global Economic Crisis of 2008, and though annual production of 40,000 vehicles had been planned, sales were not as expected and 9,000 had been manufactured by the time the Siber was discontinued after model year 2010.