Smolny Convent or Smolny Convent of the Resurrection, located on Rastrelli Square, on the left bank of the River Neva in Saint Petersburg, Russia, consists of a cathedral and a complex of buildings surrounding it, originally planned as a convent.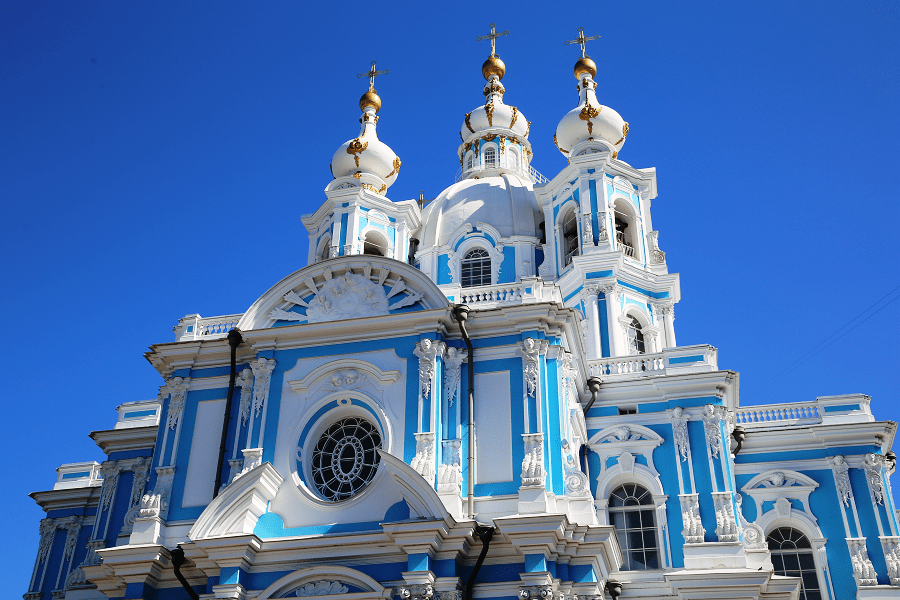 The cathedral was completed in 1835.
The cathedral reaches a height of 93.7 m. The apogee of this movement, according to the first plan of the architect, was to be a huge bell tower, like Ivan the Great in the Moscow Kremlin, 140 m high.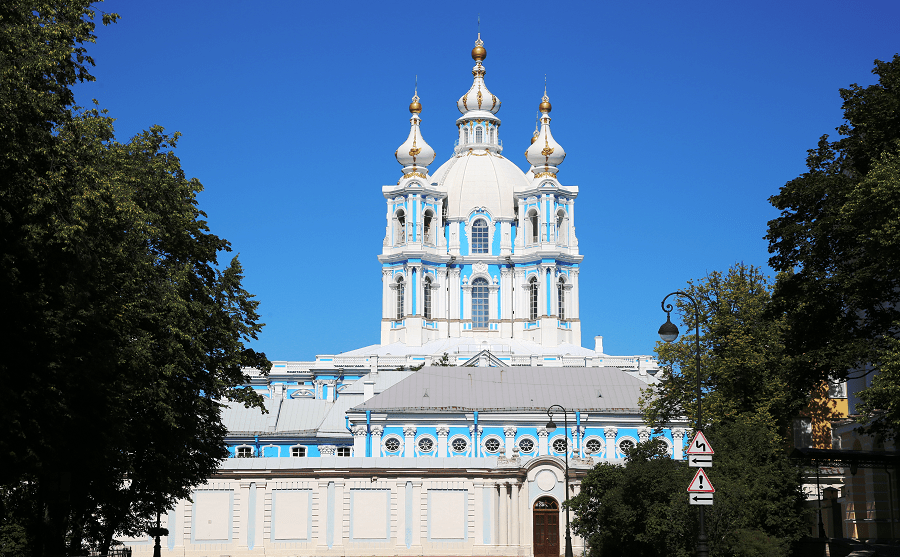 The bell tower, if built, would exceed the height of the spire of the bell tower of the Peter and Paul Cathedral by 18 meters, and it could become the tallest building in Europe.
The nearby Smolny Institute is named after the convent.
Smolny convent is located at the address: Central District, Rastrelli Square, 1, near the Chernyshevskaya metro station. Working hours: daily: 07:00 – 20:00. Entrance is free.