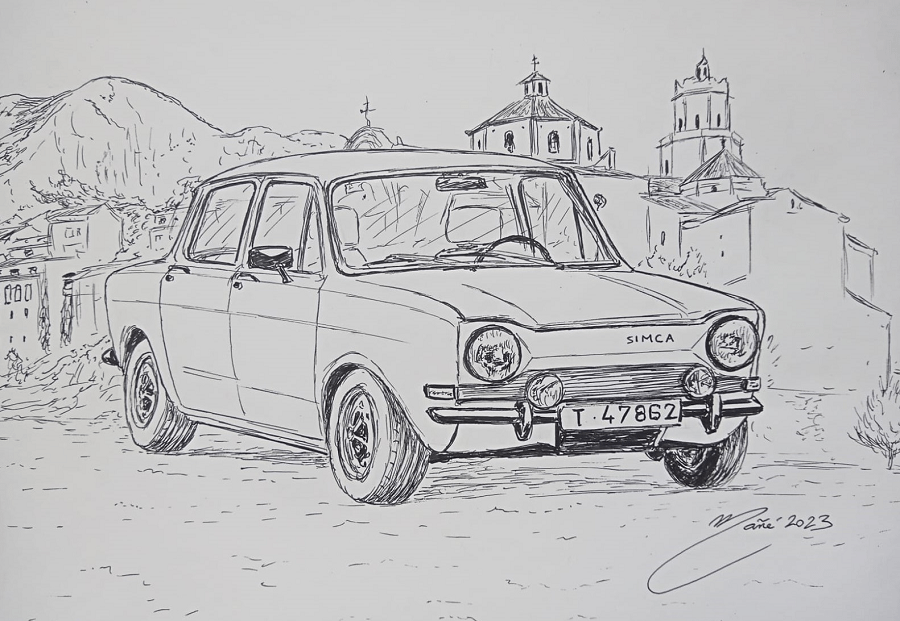 Simca 1000 marker pen drawing by Joan Mañé.
The Simca 1000, or Simca Mille in French, is a small, boxy rear-engined four-door saloon, manufactured for 18 years by French automaker Simca, from 1961 to 1978.
The origins of the Simca 1000 lie not in France but in Italy. Simca's President-director general, Henri Pigozzi, had been born in Turin and had known Fiat's founder, Giovanni Agnelli, from 1922 until Agnelli's death in 1945. Fiat would remain Simca's dominant share holder until 1963. Pigozzi remained a regular visitor to Fiat's vast Turin operation throughout his time as the head of Simca, and when Pigozzi visited, he was as an honoured friend.