Sablonceaux Abbey (fr. Abbaye de Sablonceaux) is a former Augustinian monastery located in Sablonceaux in the Charente-Maritime department of south-western France. It is now occupied by members of the Chemin Neuf Community. Located about 20 minutes by car from Rochefort.
In 1962 André Malraux, Minister of Culture, ordered the restoration of the sanctuary, which took twenty years.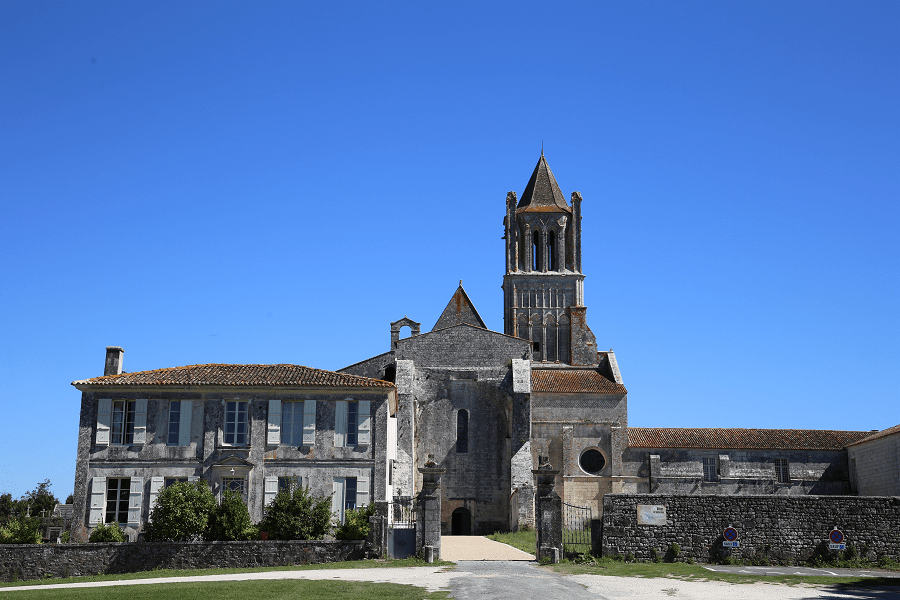 In 1986, the diocese of La Rochelle decided to buy the abbey, in order to make of it a spiritual centre, a house of spiritual retreat (and hospitality to tourists), and also an artistic establishment. It gave this triple mission to the Chemin Neuf Community.
This vast sanctuary built from the 12th century originally consisted of a long nave about 60 meters long including three cupolas on pendentives, the whole being preceded by a narthex. Partially destroyed after the French Revolution, it lost its Saintonge Romanesque façade and two of its domes, traces of which can be seen on either side of the façade.
The current building is reduced to a plan in the shape of a Greek cross. The nave, forming a single bay, accommodates a vast dome. Their height is 18 meters, their diameter is 7 meters 4011. The two arms of the transept, vaulted in a broken cradle, host quadrangular apses vaulted with ribs and decorated with Gothic windows.
GPS coordinates: 45° 43′ 02″ nord, 0° 52′ 41″ ouest