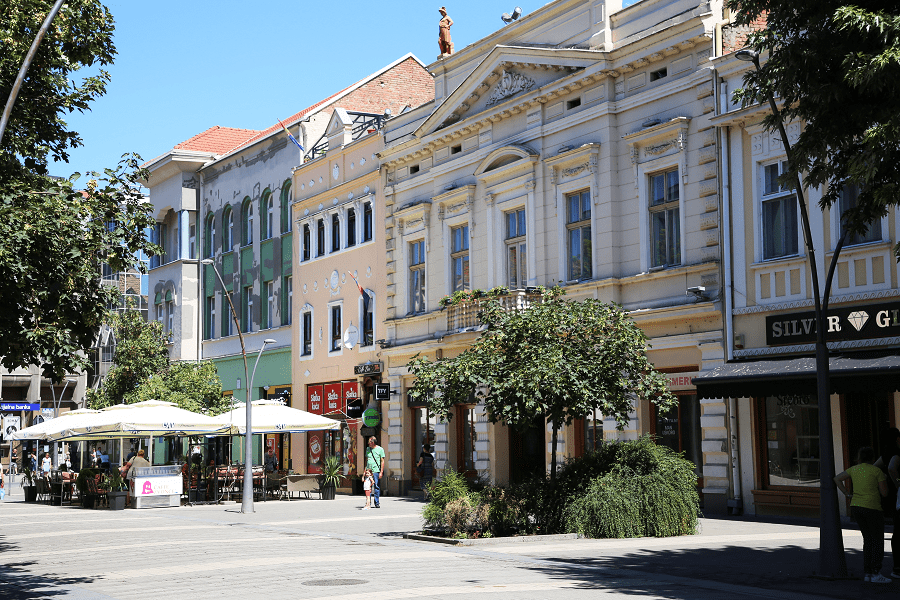 Šabac (Serbian Cyrillic: Шабац) is a city and the administrative centre of the Mačva District in western Serbia. The traditional centre of the fertile Mačva region, Šabac is located on the right banks of the river Sava, 1.5 hour drive from Belgrade.
Archaeological evidence attests to more permanent settlement in the area from the Neolithic. In the Middle Ages, a Slavic settlement named Zaslon existed at the current location of Šabac. The settlement was part of the Serbian Despotate until it fell to the Ottoman Empire in 1459.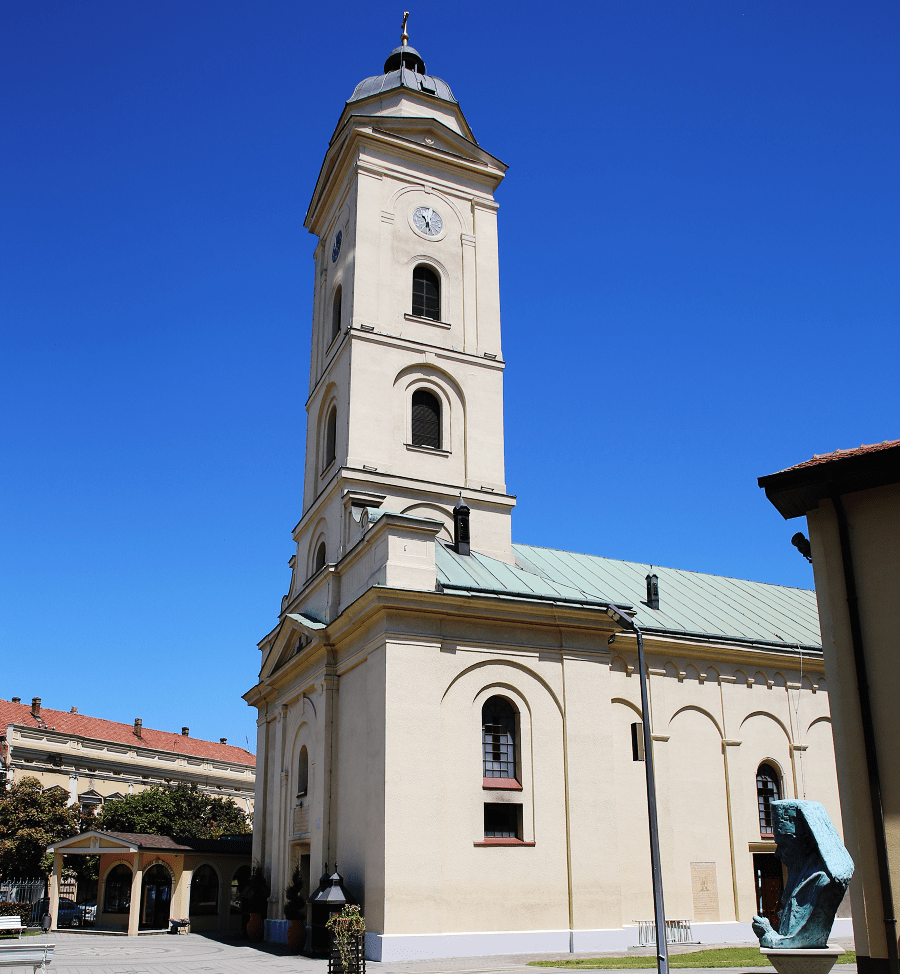 In 1470, the Ottomans built the first fortress in the town and named it Beyerdelen (Böğürdelen, meaning "side-striker"). In 1476 the Hungarian king Matthias Corvinus captured the fort; it remained under administration of the Kingdom of Hungary until 1521, when it was again captured by the Ottomans. Under Hungarian administration, the town was part of the Banate of Macsó, whereas under Ottoman administration it was firstly part of the Sanjak of Zvornik within the Province of Bosnia, and later part of the Sanjak of Smederevo.
Šabac was the administrative centre of the nahiye of Šabac, a local Ottoman administrative unit. During the Ottoman period, Šabac was a typical oriental town with tiny streets, small shops and several mosques. The population was composed of both Muslims and Serbs, along with smaller numbers of Hungarians and Croats.
After the WW2, it was included into People's Republic of Serbia within the new socialist Yugoslavia. Since then, it grew into a modern industrial city with the aforementioned Zorka chemical plant and an expanded population. The 1970s saw the construction of the first modern sports hall. The swamp at the city's outskirts, Benska Bara, was drained and turned into a residential neighborhood, and a new bridge was built over the Sava river.
Main attractions
The fortress (Šabac castle) was built in 1471 by Isa-Beg Ishaković, but soon afterwards, in 1476, it was captured by the Hungarian army with the help of the Serbian despot Vuk Grgurević and Vlad The Impaler, who kept the Šabac fortress under his control for more than four decades. In 1521, on his campaign on the way to Belgrade, Suleiman the Magnificent captured Šabac.
As soon as he got hold of it, he had the earth palisade fortifications replaced with bulwark constructions with towers. In the period from 1717 until 1739, during temporary Austrian occupation, the fortress underwent significant adaptations and its surface was extended with additional construction of outer fortifications.
How to get to?
By car from Belgrade: 1 hr 25 min (87.5 km) via Route 21
Main information
Area: 31 km²
Coordinates: 44°45′N 19°42′E
Population: 53,919
Languages: Serbian
Time: Central European UTC +1 (summer +2)
Postal code: 15000
Area code: +381(0)15
Car plates: ŠA