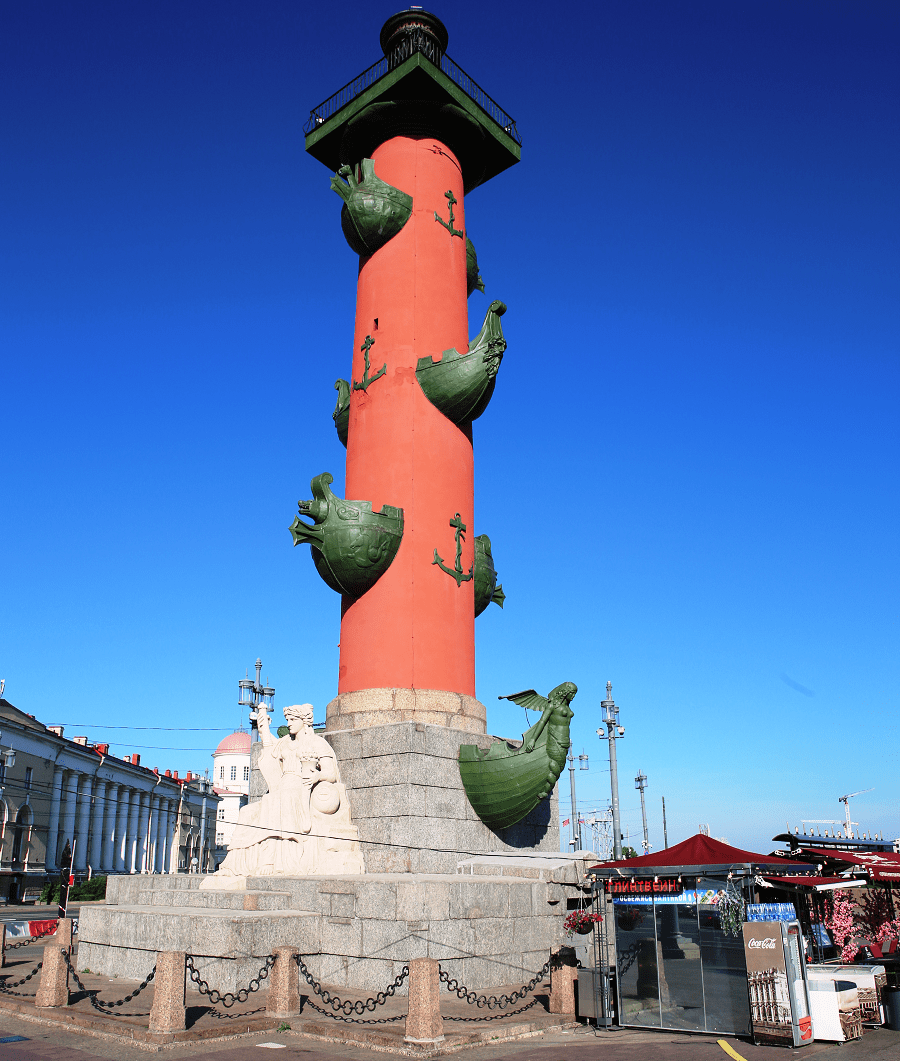 Rostral columns are architectural structures in the center of St. Petersburg, on the Spit of Vasilyevsky Island. In the 19th century, they served as lanterns for the port of the capital.
Two rostral columns were erected in 1805-1810 according to the design of the French architect Thomas de Thomon, who decorated them with the rostra of ships on both sides of Vasilyevsky Island. This personification shows the power and greatness of the state's navy, and also refers to the ancient Roman custom of decorating columns with rostra (lat. rostra, plural of lat. rostrum, the bow of the ship) of defeated (trophy) enemy ships.
The famous stonemason Samson Sukhanov, a native of a poor peasant family from the Vologda province, also worked on the project. The statues of sea deities at the foot of the columns were made by sculptors Joseph Cumberlain and Jacques Thibaut. The opening took place in 1815. Lanterns were lit at night and in fog and served until 1885.