Rolls-Royce Silver Ghost DHC Springfield Cabriolet by Brewster & Co from 1922. Brewster & Company was an American custom carriage-maker and automobile coachbuilder founded by James Brewster in 1810 and active almost 130 years. Brewster began in New Haven, Connecticut and quickly established a reputation for building America's finest carriages. He opened his first New York City showroom at 52 Broad Street in 1827.
The Rolls-Royce Silver Ghost name refers both to a car model and one specific car from that series. Originally named the "40/50 h.p." the chassis was first made at Royce's Manchester works, with production moving to Derby in July 1908, and also, between 1921 and 1926, in Springfield, Massachusetts. Chassis no. 60551, registered AX 201, was the car that was originally given the name "Silver Ghost". Other 40/50 hp cars were also given names, but the Silver Ghost title was taken up by the press, and soon all 40/50s were called by the name, a fact not officially recognised by Rolls-Royce until 1925, when the Phantom range was launched.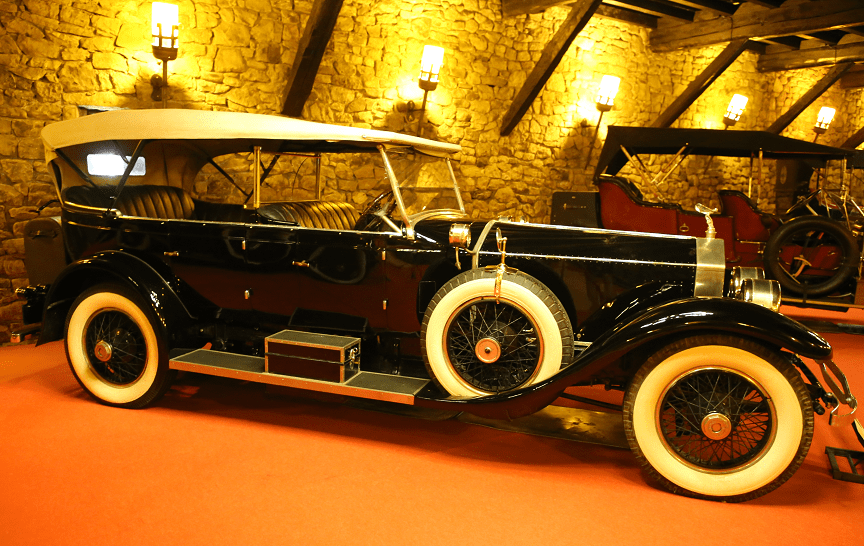 The Silver Ghost was the origin of Rolls-Royce's claim of making the "best car in the world" – a phrase coined not by themselves, but by the prestigious publication Autocar in 1907.
The chassis and engine were also used as the basis of a range of Rolls-Royce Armoured Cars. In December of 1923, four friends of Woodrow Wilson chipped in to buy the former president a Silver Ghost, just weeks before Wilson's death in February of 1924. The car was modified so that Wilson, who was disabled, could enter and exit the car more easily.