Ribeira is the capital of the comarca of Barbanza, in the province of A Coruña in the autonomous community of Galicia in northwestern Spain.
The city is a popular part of the Rías Baixas costa of the Atlantic resorts of Spain.
It has important beaches such as Coroso, Touro, Castiñeiras, Vilar, and Aguiño and especially those of Corrubedo, which has quiet and urban beaches, such as O Prado, Robeira, Robeiriña and As Furnas, in addition to A Ladeira, in the natural park of the Dunas de Corrubedo, and also with beaches open to the Atlantic Ocean, such as Balieiros and O Corgo.
Main attractions
The region is famous for its archaeological heritage.
An early Iron Age settlement with a surprising degree of urbanization.
It is a castreja representation of remarkable dimensions dating from the first Iron Age, a settlement with a privileged defensive position. The town is structured around an oval-shaped elevated area with a second enclosure, the antecastro, to which an embankment passes through the west and south, while in the north a steep area acts as a natural defense.
Archaeological excavations in 2014 and 2015 revealed a total of twenty-four very diverse structures and more than 600 ceramic or metallurgical pieces. There are also remains of an 18th century maritime-controlled watchtower.
In fact, this enclave offers a privileged view of the entrance to the Ría da Arousa and the Corrubedo Dune Complex Natural Park and the Carregal and Vixán Lagoons.
The Axeitos Dolmen
The Axeitos Dolmen, declared a Site of Cultural Interest (BIC) and also known as Pedra do Mouro, is one of the main megalithic manifestations found in Galicia and one of the first tourist attractions in the municipality of Ribeira.
The impressive tomb is crowned by a large slab and formed by seven vertical orthostats that complete the burial chamber, preceded by a corridor also delimited by two loose stones.
Inside there are two engravings with geometric or anthropomorphic motifs and outside there is evidence of the representation of idols.
Two large animals running
This is one of the first manifestations of rock art to be known on the Barbanza Peninsula. A large granitic rock that shows engraved two zoomorphic images, specifically two deer, male and female, with very schematic lines.
Each animal has six legs, which could be an attempt to represent moving figures. Experts place this engraving between the Copper and Bronze Ages. This point can only be reached on foot, via a forest track.
Tourists seeking recreation in the scenic beauty have a starting point in Ribeira. The natural park of the Dunes and lagoons Carregal Corrubedo and Vixán (Dune Corrubedo) offer visitors, among other peculiarities, 1000 hectares of park and 5 kilometers of coastline. It should be mentioned that the largest moving dune in the northwest peninsular is here that is 1.2 kilometers in length and no less than 15 meters in height.
Festivals
Another main tourist attraction in Ribeira is 'Festa da Dorna', a major event taking place one week prior to the 24th of July (which is a local holiday and the biggest day of the event). It has been taking place since 1948 and it was declared a Galician Festival of Tourist Interest in 2005. There are several fun activities taking place during the days that it is celebrate. People organize themselves in groups called "peñas", identified by colorful t-shirts and fun names related to the sea life.
Beaches
Playa de Coroso
Playa del Touro
Playa Area Secada
Playa de la Ameixida
Playa de los Mosqueiros
Playa de Castiñeiras
Playa del Castro
Playa de la Corna
Playa del muelle Fenicio
Playa del Vilar
Playa de la Ladeira
Playa del Baluarte
Playa de Río Azor
Gastronomy
The municipality is located at the mouth of the Ria de Arousa, which boasts of being the most productive shellfish area in Spain. Ribeira is one of the first inshore fishing ports so it can be said that its cuisine is intimately linked to the sea.
How to get to?
From A Coruña 1 hr 28 min (139 km) via AP-9 and AG-11
From Santiago de Compostela 53 min (67.6 km) via AP-9 and AG-11
From Madrid 6 hr 23 min (663 km) via A-6 and A-52
Main information
Area: 68 sq. km
GPS coordinates: 42°33′23″N 8°59′32″W
Language: Spanish, Galician
Population: 26 848
Currency: Euro
Visa: Schengen
Time: Central European UTC +1, in summer +2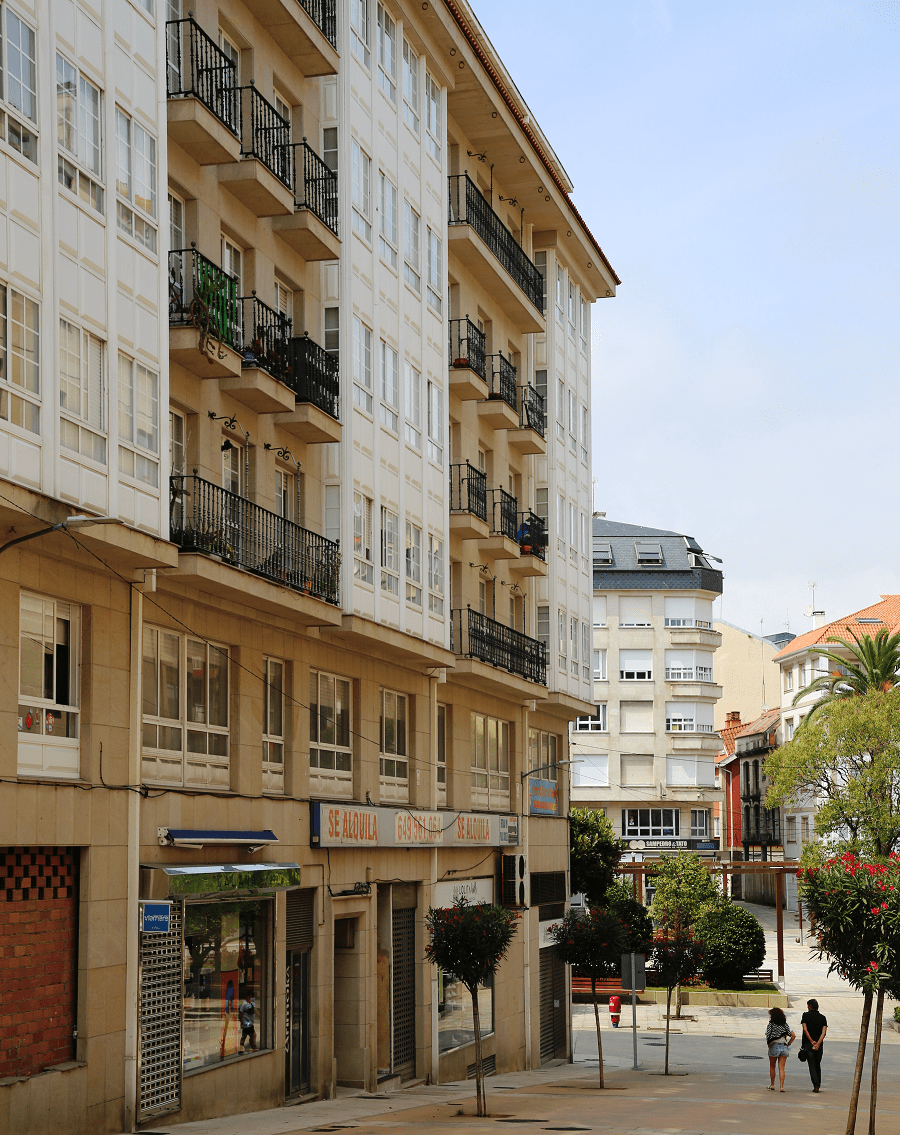 See here best sea and ocean resorts of France and Spain (223 objects)