Renault 12 S. Burgundy version in Castrillo de los Polvazares
The Renault 12 is a mid-size family car introduced by French automaker Renault at the Paris Motor Show in October 1969 and produced in France until 1980. Available as a saloon (Berline) and estate (Break), it was also produced under licence in many countries around the globe into the early 21st century.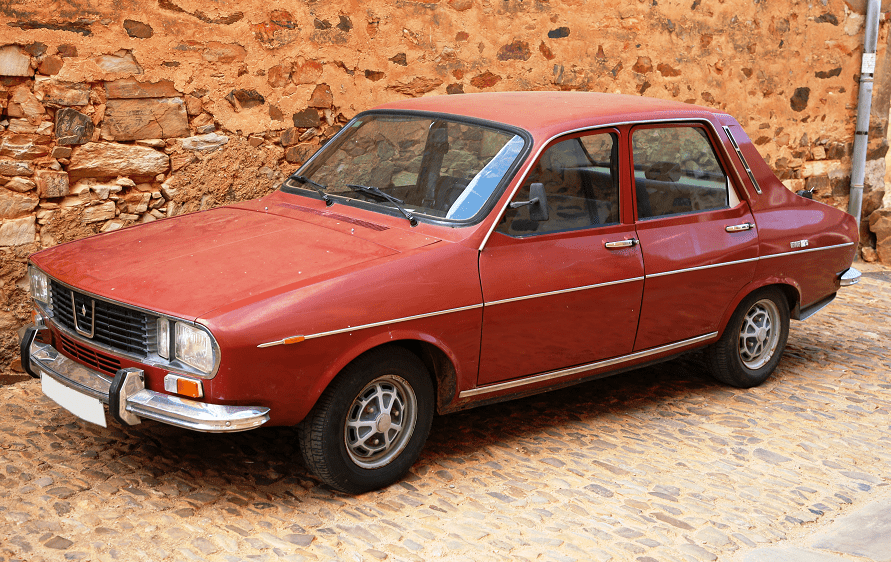 In its first few years the 12 received praise from the European press for its spacious, comfortable interior, its styling, its performance and its low fuel consumption. However it fared worse in the North American press: in a test of the 1974 model, Road & Track was critical of the engine's "obtrusive" noise, and called the heavy, non-power steering "a serious design flaw". They also gave it "very poor marks" for the ventilation system.
Renault 12 production and sales ended in western Europe in 1980, but the model continued to be produced and sold by Renault affiliates elsewhere. The last R12 was produced in 2000 in Turkey, while Romanian automaker Dacia continued producing the R12-based 1310 saloon and estate until 2004 and the R12-based Dacia Pick-Up until December 2006.
Commercially the Renault 12 was a successful car, selling 2.5 million units.