Red Matra Bagheera Coupe from 1973
Motor: Simca four cylinders
Max. speed: 180 km/h
The Matra Bagheera is a sports car built by the automotive division of the French engineering group Matra in cooperation with automaker Simca. It was marketed as the Matra-Simca Bagheera until its final year of production, when its designation was changed to the Talbot-Matra Bagheera following Chrysler Europe's demise and subsequent takeover by PSA.
The chassis was fabricated of pressed steel. While it has been called a space-frame it more closely resembled a unitary body. The shapes of some pieces were simplified to accommodate the low production numbers that the car was built in.
The front suspension was from the Simca 1100.It consisted of upper and lower A-arms with telescopic hydraulic dampers and longitudinal torsion bars running back along the chassis for springing. An anti-roll bar was fitted at the front as well.
The only engine offered at first was the 1,294 cc (79.0 cu in) "Poissy engine" from Simca's 1100 Ti model. In the Bagheera this ohv straight-4 engine developed 62.6 kW (84 hp) at 6000 rpm, two more horsepower than in the 1100 Ti. The transversely mounted engine was paired with the 4-speed manual transaxle from the 1100.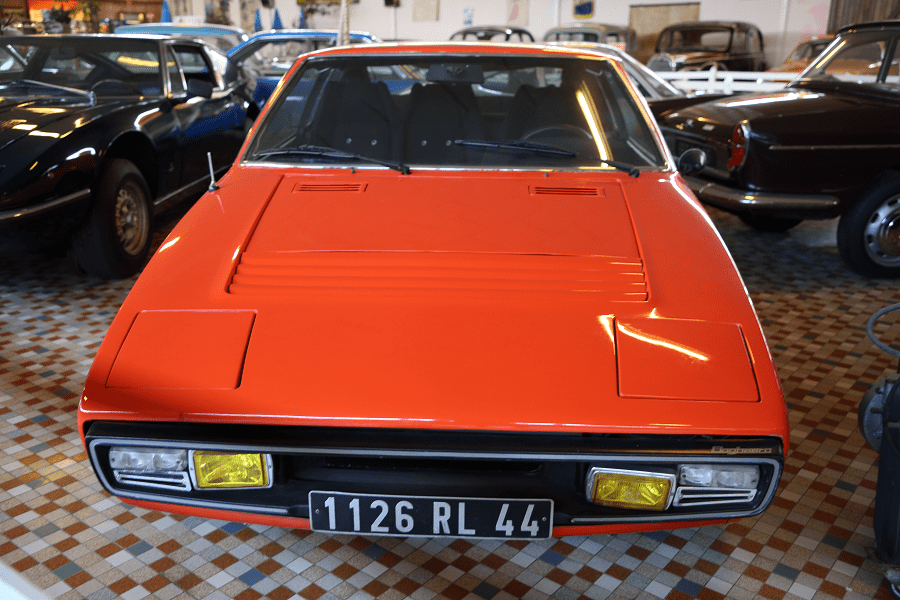 In 1976 a larger version of the same engine became available when the 1,442 cc (88.0 cu in) engine from the Simca 1308 GT was added to the lineup. The first Bagheera to use this engine was the newly introduced `S' version. Changes were also made to the carburation. A 4-speed manual was still the only transmission offered.
Model variations
1973 – The Bagheera was released as a 1974 model-year car. This version had the original bodywork and 1294 cc engine with two two-barrel Weber carburetors. Although not an official designation, this model was often called the type I.