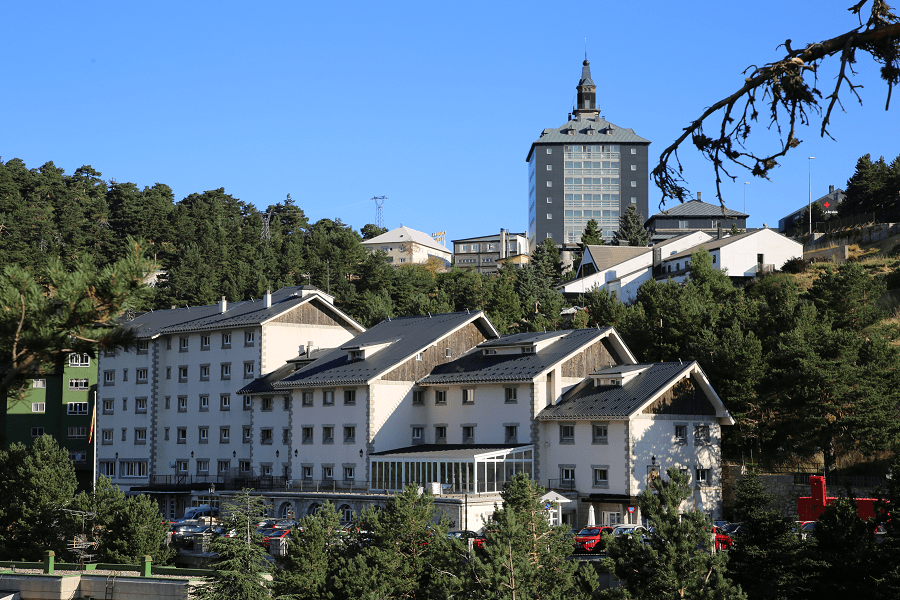 The ski resort Puerto Navacerrada is located in the Community of Madrid (Spain). For skiing and snowboarding, there are 10 km of slopes available. 5 lifts transport the guests. The winter sports area is situated between the elevations of 1,703 and 2,174 m.
Ski slopes
Total: 10 km
Easy 3 km (30 %)
Intermediate 6 km (60 %)
Difficult 1 km (10 %)
Elevation info: 1703 m – 2174 m (difference 471 m)
Summer activities
The Port is an ideal place for hiking routes, both for its scenic beauty and for the ideal temperature enjoyed in the mountains of Madrid.
Some of the most interesting walks are:
Puerto Navacerrada – Valle de la Barranca, distance 10 km. Starting point for the Puerto de Navacerrada car park.
Schmidt road to Cercedilla, distance 15 km. We take the path that comes out to the right of the Telegrafo track and we follow the path of yellow circles.
Top Siete Picos, distance 13 km. From Puerto de Navacerrada, Dehesas de Cercedilla, through the peaks of Siete Picos, Miradores de los Poetas and the Victoria Path.
How to get to?
From Madrid 59 min (60.7 km) via A-6 and M-601