PTV 250 
PTV was a trademark of Automóviles Utilitarios S. A. a microcar manufacturer based in Manresa (Catalonia), near Barcelona, Spain.
The PTV brand was at one time the second biggest volume microcar sold in Spain, beaten only by the Biscúter.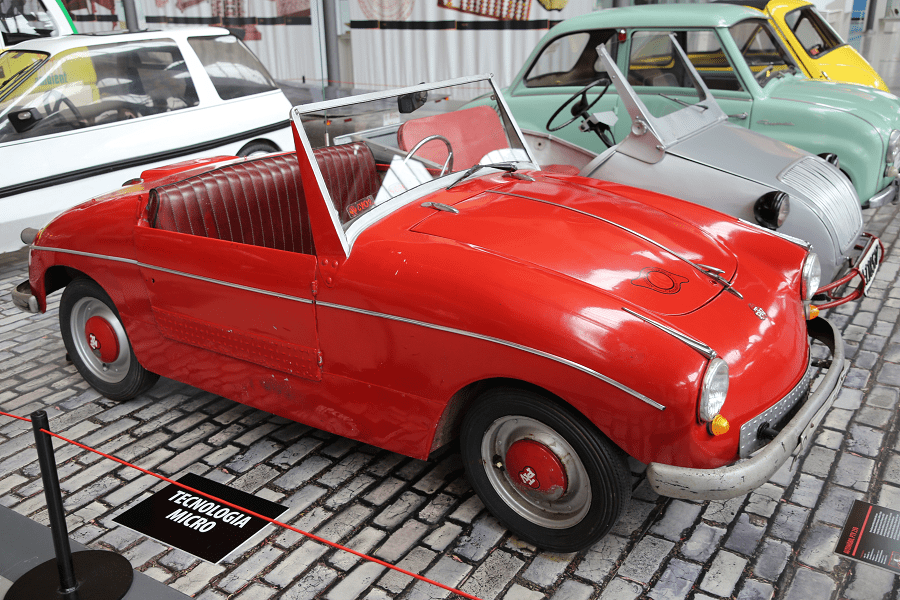 Compared to the Biscúter it was more luxurious, offering proper doors, two-tone paint, chrome trim and 12 inch wheels.
The first prototype was finished in 1956, powered by an in-house developed rear mounted 250 cc engine giving 13 hp (10 kW) and a top speed of 95 km/h (59 mph). This engine was later replaced by a 350 cc unit.
However, when Fiat licensed their Fiat 600 for construction in Spain as the SEAT 600, sales dropped and the company reformed as AUSA Center SA – a constructor and supplier of industrial machinery and light vehicles, with branches in Madrid Spain, Perpignan France, Rochdale England, Hamm Germany, Alberta Canada and Beijing China.
Model of the 1959
Made in Spain (Catalonia)
Engine: 250 cc
Power: 11 HP
Max. speed: 75 km/h