Proyekt 22220 (LK-60YA) Ural. IMO code: 9658642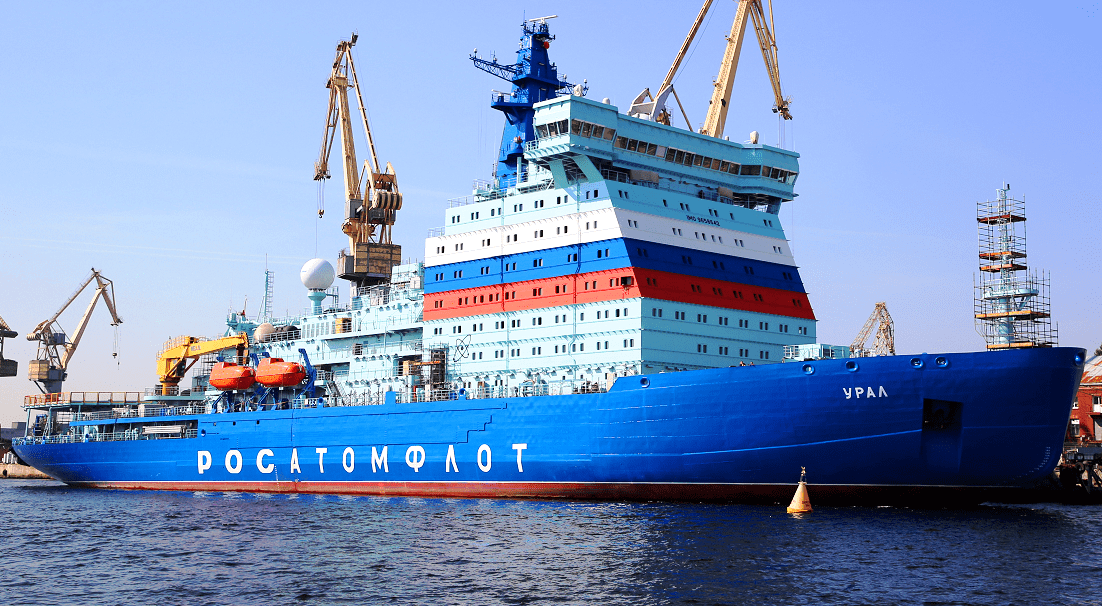 Ural (Russian: Урал) is a Russian Project 22220 nuclear-powered icebreaker. Built by Baltic Shipyard in Saint Petersburg, the vessel was laid down in 2016, launched in 2019 and delivered in 2022.
Ural is 173 metres long overall and has a maximum beam of 34 metres. Designed to operate efficiently both in shallow Arctic river estuaries as well as along the Northern Sea Route, the draught of the vessel can be varied between about 9 and 10.5 metres by taking in and discharging ballast water, corresponding to a displacement between 25,540 and 33,530 tonnes.
Assembly: Baltic Shipyard (Saint Petersburg, Russia)
Year of production: 2022
Crew: 75
Max speed: 22 knots