1970 Plymouth Road Runner Superbird #43. Blue NASCAR version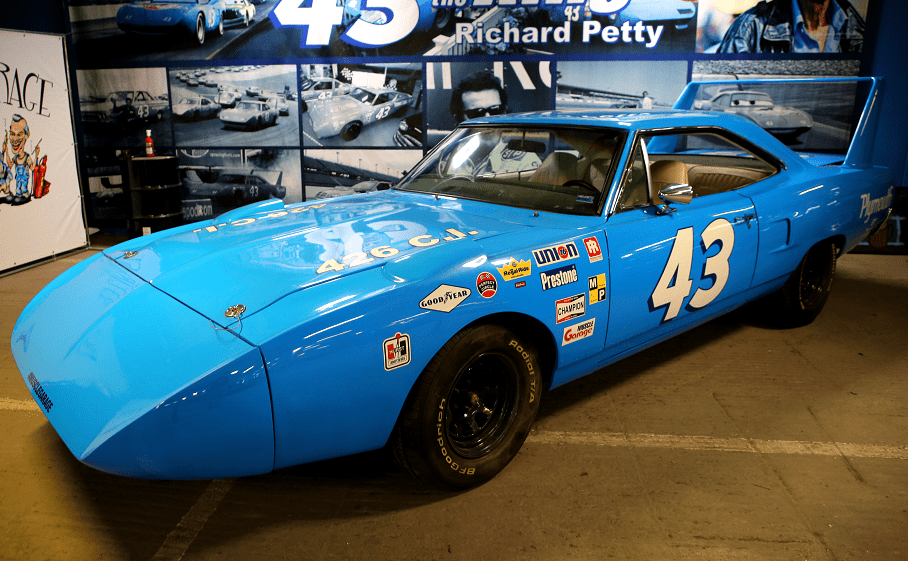 The Plymouth Superbird is a highly modified, short-lived version of the Plymouth Road Runner with applied graphic images as well as a distinctive horn sound both referencing the popular Looney Tunes cartoon character the Road Runner.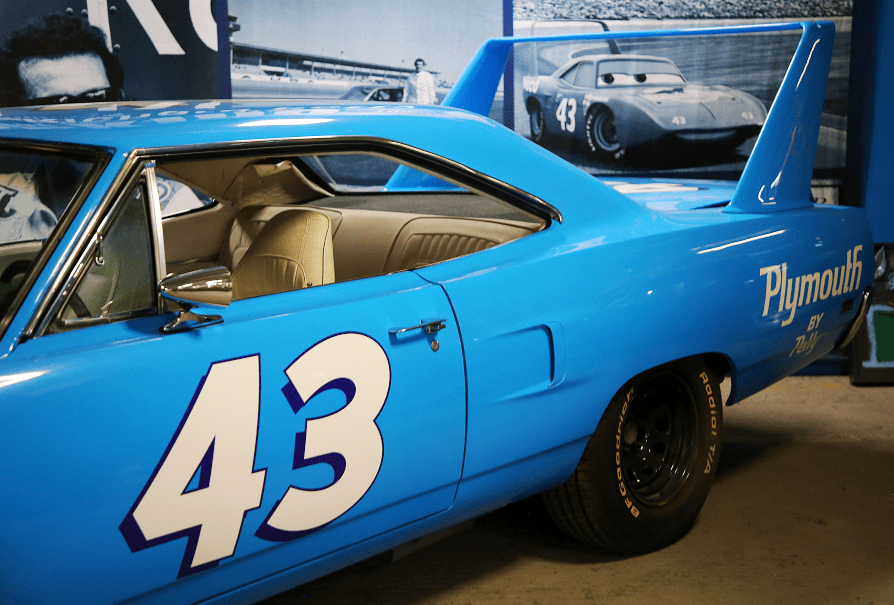 It was the factory's follow-up stock car racing design, for the 1970 season, to the Dodge Charger Daytona of 1969, and incorporated many engineering changes and modifications (both minor and major) garnered from the Daytona's season in competition.
Made in the USA
Year of production: 1970
Engine: 8 cylinders; 6974 cc
Power: 425 HP
Max speed: 230 km/h
Fuel consumption: 29 l/100 km
Weight: 1928 kg