Plymouth Fury Station Wagon II (second generation). White version
The Ectomobile (Ecto-1) is a fictional vehicle from the Ghostbusters franchise. It appears in the films Ghostbusters (1984), Ghostbusters II (1989), where in it appears as a hearse as opposed to the original's ambulance and Ghostbusters (2016).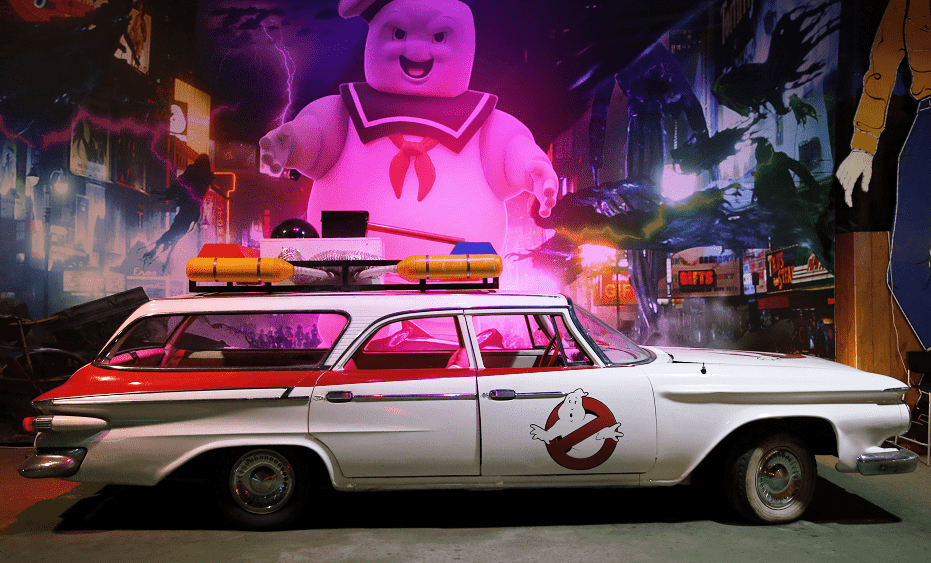 The Ectomobile is a 1961 Plymouth Fury Station Wagon limo-style endloader combination car (ambulance conversion) used in the 1984 film Ghostbusters and other Ghostbusters fiction. The original vehicle design was a Cadillac and the creation was of Steven Dane.
The Plymouth Fury from 1960 models was the first year for unibody construction, the first year for Chrysler's ram induction system, and the first year for Chrysler's new slant-six engine.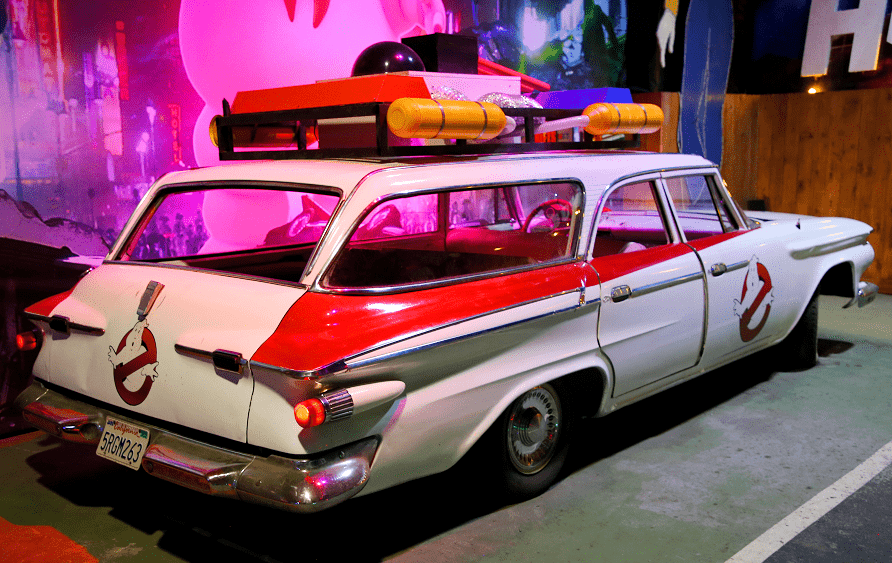 The original 318 and 383 were available, along with a 361. The 225 cu in (3.69 L) slant-six produced 145 hp (108 kW) at 4,000 rpm. The 383 was rated at 330 hp (250 kW).
Made in the USA
Years of production: 1960-1961
Engine: 6 cylinders; 3695 cc
Power: 145 HP
Max speed: 154 km/h
Fuel consumption: 19 l/100 km
Weight: 1519 kg