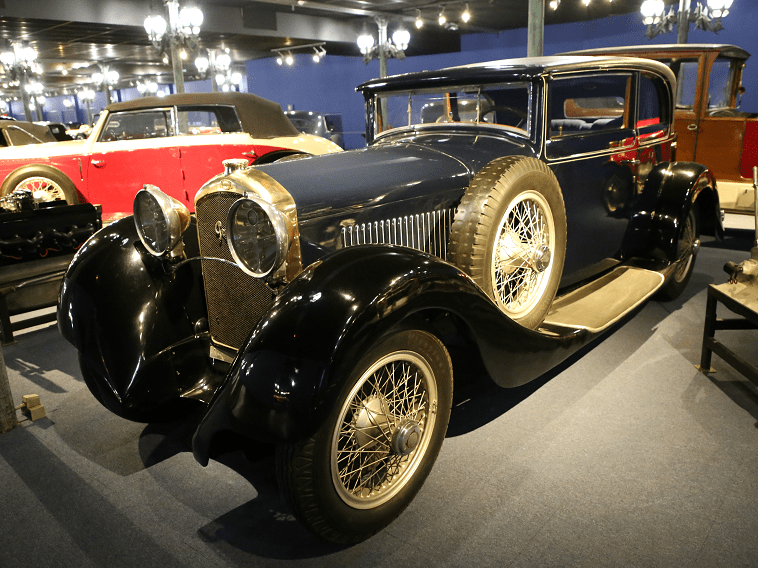 Peugeot Coach Type 174 from 1924, four cylinders, 3828 cc, 75 HP, 100 km/h. Bodied by Jean Henri-Labourdette.
Jean Henri-Labourdette was one of the first builders of bodies for automobiles (1858-1939). The first body for an automobile attributed to Henri Labourdette was built in 1896.
Famous customers, such as L.A.R "Les Infants D'Espagne" and then later on King Alphonso XIII, Empress Eugenie, numerous Russian princes or René de Knyff, Panhard & Levassor's director, confirm the Labourdette's excellent reputation.