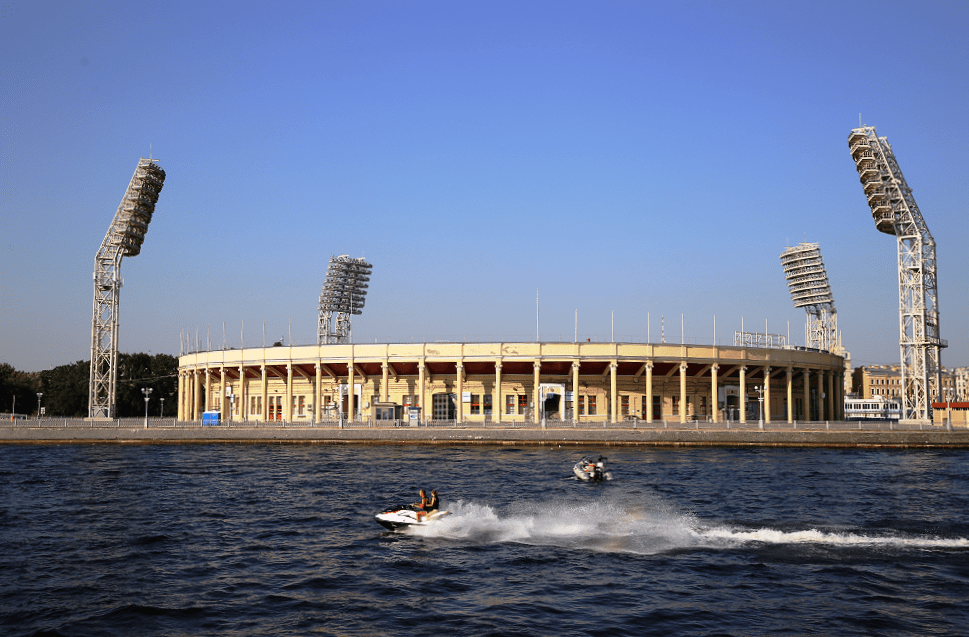 Petrovsky (until 1992 – the Lenin Stadium) is a stadium located in St. Petersburg, on the Petrovsky Island of the Malaya Neva. From different sides, the island is washed by the Malaya Neva and the Zhdanovka River.
It is connected with the Petrograd side by the Zhdanovsky bridge. Spectator stands can accommodate 20,985 people. The nearest metro station is Sportivnaya.
From 1994 to 2017, it was the home stadium of the Zenit football club. It was planned that during the period of additional refinement of the arena on Krestovsky Island (New Zenit Arena), as part of the 2017 Confederations Cup and 2018 World Cup matches, Zenit would again play their home matches at this stadium. Subsequently, during the early completion of the St. Petersburg stadium, the management of Zenit decided to move to the new arena.
Built 1924–1925
Opened July 26, 1925
Address: St. Petersburg, Petrovsky Island, 2-g. Phone: (812) 328-89-01