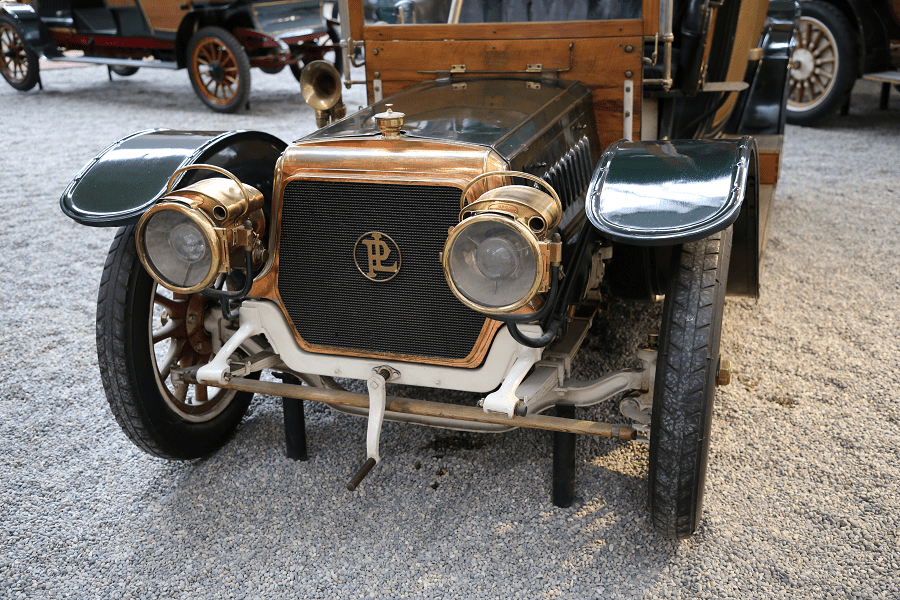 Panhard Levassor Coupe Chauffeur Type X8 from 1911, six cylinders, 3619 cc, 18 HP, 90 km/h
Panhard was a French motor vehicle manufacturer that began as one of the first makers of automobiles. It was a manufacturer of light tactical and military vehicles. Its final incarnation, now owned by Renault Trucks Defense, was formed by the acquisition of Panhard by Auverland in 2005, and then by Renault in 2012. In 2018 Renault Trucks Defense, ACMAT and Panhard combined under a single brand, Arquus.
Panhard was originally called Panhard et Levassor, and was established as an automobile manufacturing concern by René Panhard, Émile Levassor, and Belgian lawyer Edouard Sarazin in 1887.
Panhard et Levassor sold their first automobile in 1890, based on a Daimler engine license. Levassor obtained his licence from Paris lawyer Edouard Sarazin, a friend and representative of Gottlieb Daimler's interests in France. Following Sarazin's 1887 death, Daimler commissioned Sarazin's widow Louise to carry on her late husband's agency. The Panhard et Levassor license was finalised by Louise, who married Levassor in 1890. Daimler and Levassor became friends, and shared improvements with one another.