Packard series 180 from 1941 with 160 HP. 8 cylinders, 5.8 L, 140 km/h in Moscow
The Packard Custom Super Eight One-Eighty was introduced for the 1940 model year (18th series) by the Packard Motor Car Company to replace the discontinued Packard Twelve as their top-of-the-line luxury model.
The car was derived from the Packard Super Eight One-Sixty with which it shared the complete running gear including the in-line eight-cylinder, 356-cubic-inch (5,830 cc) engine that developed 160 horsepower. It was advertised as the most powerful eight-cylinder engine offered by any automobile manufacturer in 1940. (By contrast, the Cadillac Series 70 346 cubic inch V-8 developed 150 hp).
It was complemented and gradually replaced by the more modern looking and mid-level Packard Clipper in 1941 and integrated into the Super Eight after the war.
Packards of all series (110, 120, 160, 180) shared similar body styling in 1940 (which some later said led to a "cheapening" of the once-exclusive luxury marque), using the same bodies with hoods and front fenders of different length to meet their respective chassis.
Thus the 160 and 180 got identical bodies. However, the 180s featured finer interior detailing with the best fabrics, leather, and carpeting available.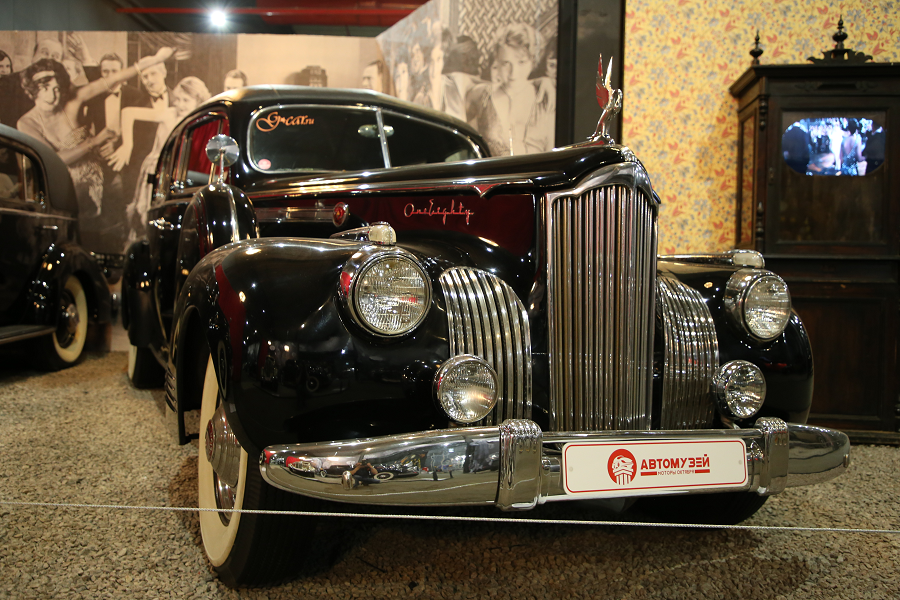 Packard used a special woolen ceiling in these cars only which was sewn longitudinally. Packard built the partition in its Limousines in a way that there was no hint of it when the partition glass was lowered, allowing the owner to use the car by himself as a sedan (thus the designation "Sedan Limousine" by Packard).